Growth
Bio Tim Jackson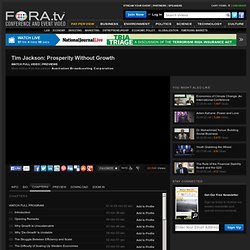 Tim Jackson: Prosperity Without Growth
Tim Jackson is a rock-star .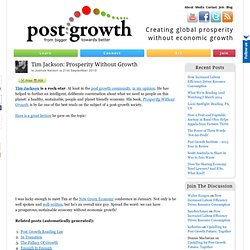 Tim Jackson: Prosperity Without Growth | Post Growth
Tim Jackson | Prosperity Without Growth - Politics Without Creativity Is Not Political | The European Magazine
The European: You have written that "questioning growth is deemed to be the act of lunatics, idealists and revolutionaries. But question it we must." Why is there such a strong stigma attached to the rejection of growth?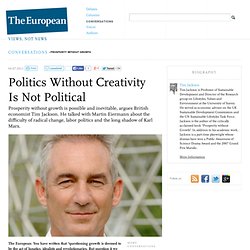 GrowthBusters: Hooked on Growth Trailer on Vimeo