Growth
Commission on the Measurement of Economic Performance and Social Progress - Home page. Tim Jackson: Prosperity Without Growth. Bio Tim Jackson Tim Jackson is Professor of Sustainable Development and Director of the Research group on Lifestyles, Values and Environment (RESOLVE).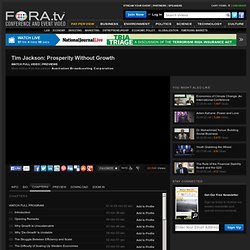 His research interests focus on understanding the social, psychological and structural dimensions of sustainable living. Tim joined the University of Surrey in January 1995 under an EPSRC Fellowship on energy and environment, after five years as Senior Researcher at the Stockholm Environment Institute. In February 2000, he was appointed Professor of Sustainable Development, the first such chair to be created in the UK.
Tim Jackson: Prosperity Without Growth | Post Growth. Tim Jackson | Prosperity Without Growth - Politics Without Creativity Is Not Political | The European Magazine. The European: You have written that "questioning growth is deemed to be the act of lunatics, idealists and revolutionaries.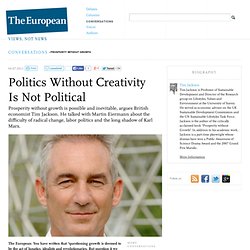 But question it we must." Why is there such a strong stigma attached to the rejection of growth? GrowthBusters: Hooked on Growth Trailer.
---