Tech Camp 2012
Flipping Professional Development. Last week I worked with almost 100 educators from my district in the area of flipping the classroom over a period of two days.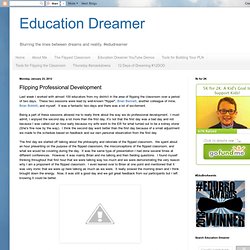 These two sessions were lead by well-known "flipper", Brian Bennett, another colleague of mine, Brian Bobbitt, and myself. It was a fantastic two days and there was a lot of excitement. Being a part of these sessions allowed me to really think about the way we do professional development. I must admit, I enjoyed the second day a lot more than the first day.
Tech Tips and Tricks 1. Google Docs | Technology Magazine News. Twitter for Education? It's Actually a Good Idea. Facebook for Beginners. Update: This post was updated October 2013 to reflect current statistics and tools.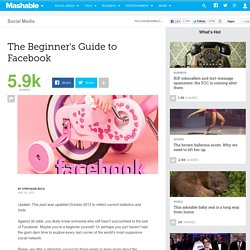 Against all odds, you likely know someone who still hasn't succumbed to the lure of Facebook. Maybe you're a beginner yourself. Or perhaps you just haven't had the gosh darn time to explore every last corner of the world's most expansive social network. Below, we offer a refresher course for those eager to learn more about the basics of Facebook. Let's take a social stroll through the network's main features, policies and culture norms.
Day 1: Session 2
Day 1: Session 1. Google. Day 1: AM Session. Getting started. What Do You Mean Evernote Could Get Better? Last time I wrote about the way I organize myself completely changed for the better with Evernote.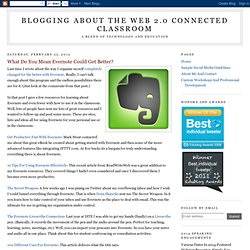 Really, I can't talk enough about this program and the endless possibilities there are for it. (Just look at the comments from that post.) In that post I gave a few resources for learning about Evernote and even fewer with how to use it in the classroom. Well, lots of people have sent me lots of great resources and I wanted to follow-up and post some more. These are sites, lists and ideas all for using Evernote for your personal use or in the classroom. 50 Google+ Circles Teachers Should Know About.
---