Tumblr
_lrd3g11qM21qdzzz2o1_1280.jpg (929×1280) Product Innovation | Davison Creators - Part 2. July 11, 2013 Heads Up Product Innovation.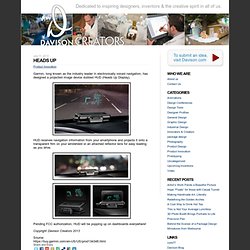 Home, Building, Furniture and Interior Design Ideas. Throwable Panoramic Ball Camera. Sgt. Portfolio by ~SergeantSwierq on deviantART. Welcome to Padioland Web Hosting. Sharp Designs. Explore more. Web pages, photos, and videos | StumbleUpon.com. DeviantART: where ART meets application!
Twin Pour Decanter and Cups. Practical Design: Nesting Bowls in Rice. September 10, 2010General Design, Product Design, package design Named after Pangea, the super continent of yesteryear, this design makes a statement while being functional.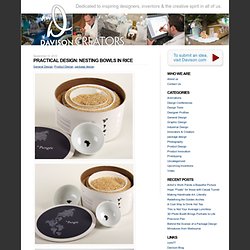 By combining product and packaging, this nesting bowl set is packed in rice. Wrapping Paper Design: More Than Meets the Eye. December 6, 2010General Design, Product Design, Product Innovation, package design This wrapping paper has more in store than what you can see.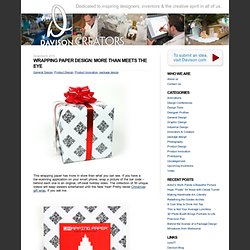 If you have a bar-scanning application on your smart phone, snap a picture of the bar code – behind each one is an original, off-beat holiday video. Creative Package Design: Tuned. Oh, It Will Fit Alright – Package Design. Corrugated LP Player. Furoshiki Packaging. The Humble Pizza Box: Masterfully Redesigned - Design - GOOD - StumbleUpon. Le Grand Saut by ~Jellyka on deviantART. Note this! Font. Laurent HW by ~oOo-n3o-oOo on deviantART. Caitlyn Font. Design to Annoy : Erik Askin. Tilt Scanner : Erik Askin. Cradle Chair: Big Basket Seat Rocks Adults Gently to Sleep | Designs &Ideas on Dornob.
Tetra Shed: For all of your home office and adult time-out needs | MNN - Mother Nature Network - StumbleUpon. Tetra-shed | A new modular building system | Designed to be a modern garden office/atelier | David Ajasa-Adekunle. Step into my backyard office pod. When I was young, I was fascinated by "Growing Pains" dad Jason Seaver's work-at-home setup.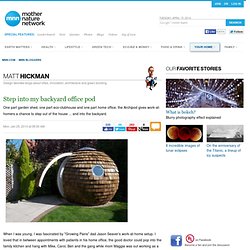 I loved that in between appointments with patients in his home office, the good doctor could pop into the family kitchen and hang with Mike, Carol, Ben and the gang while mom Maggie was out working as a reporter. What could be better, right? Now, as an adult who primarily works from home with the exception of meetings, events, and occasional respite at a local coffee shop, the work-where-you-live concept that I found so novel in "Growing Pains" has, well, worn off a bit.
---