Desktop Proxies
Family & Friends People like you and your family use Tor to protect themselves, their children, and their dignity while using the Internet. Businesses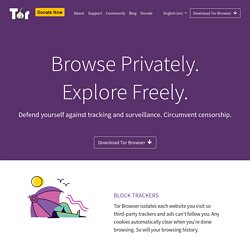 Bypass Firewalls - Preserve your online Anonymity, Privacy & Security - HTTP Tunnel Corp
Global Pass | Global Pass
Your Freedom - Bypass firewalls and proxies, stay anonymous
Are you trapped behind a firewall or a filtering web proxy and cannot access some or many web pages or use an application you would like to use or play a game you would like to play? Is your Internet connection being censored and you would like to stick censorship where the sun doesn't shine? Would you prefer to stay anonymous, that your IP address is not logged with every access to someone's web page? Then look no further, you've found the solution! The Your Freedom services makes accessible what is unaccessible to you, and it hides your network address from those who don't need to know.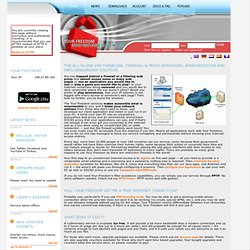 How to Install and Use Hyk-proxy
As a GAE web application, Hyk-proxy is powerful for you to get access those websites blocked in China or some other countries. As mentioned before, you need three softwares to use any GAE web app, and below are the detailed steps for how to install and use Hyk-proxy: I. How to install Hyk-proxy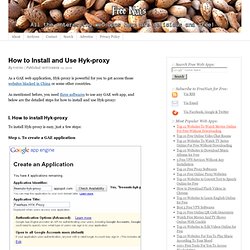 How to Install and Use GAppProxy
Besides Hyk-proxy, GAppProxy is also a great proxy tool based upon GAE, and it is also easy to install and use. The latest version of GAppProxy is 2.0.0, which was updated two days ago, and below are the easy tutorials for how to install and use it: I. How to install GAppProxy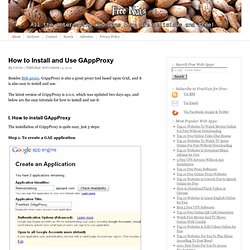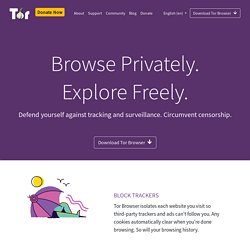 Family & Friends People like you and your family use Tor to protect themselves, their children, and their dignity while using the Internet. Businesses
There has been some glitches with GTalk mode in the pas few days. This appears to have been GTalk server problems that have been resolved. GTalk mode now has been tested working. Skype mode was not affected. Upped GTalk mode speed limit.
Garden Networks for Information Freedom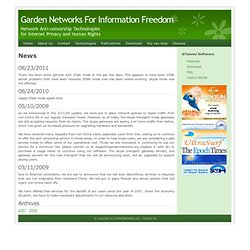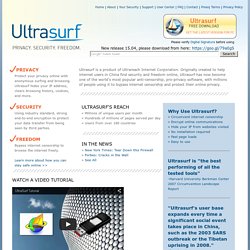 Protect your privacy online with anonymous surfing and browsing. Ultrasurf hides your IP address, clears browsing history, cookies, and more. Ultrasurf is a product of Ultrareach Internet Corporation. Originally created to help internet users in China find security and freedom online, Ultrasurf has now become one of the world's most popular anti-censorship, pro-privacy software, with millions of people using it to bypass internet censorship and protect their online privacy.