Computer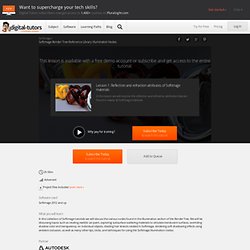 What you will learn In this collection of Softimage tutorials we will discuss the various nodes found in the Illumination section of the Render Tree. We will be discussing topics such as creating realistic car paint, exploring subsurface scattering materials to simulate translucent surfaces, overriding shadow color and transparency on individual objects, shading hair strands created in Softimage, rendering soft-shadowing effects using ambient occlusion, as well as many other tips, tricks, and techniques for using the Softimage Illumination nodes.
Softimage Tutorials > Softimage Render Tree Reference Library: Illumination Nodes Tutorial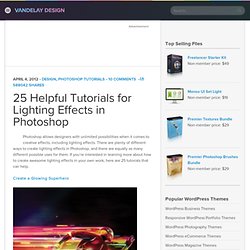 Published in Design , Photoshop Tutorials Photoshop allows designers with unlimited possibilities when it comes to creative effects, including lighting effects. There are plenty of different ways to create lighting effects in Photoshop, and there are equally as many different possible uses for them.
Working with the new Excel 2007 is now more frustrating than ever when it comes to finding the right commands. Sometimes it seems like part magic and part luck. That's why I've put together the cream of the crop of Excel shortcuts in easy to use cheatsheets you can print up and keep handy. Highlighting the most commonly used and commonly looked for Excel commands, this list puts it all at your fingertips. Keyboard Shortcuts