Neuroanatomy & Physiology
Clinical Neurophysiology
Interactive Neurophysiology Site
Epilepsy & Neurophysiology Your Subtitle text Live Epilepsy & EEG Seminars!
About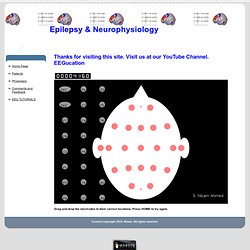 www.neurophysiology.org - WebHome
Home | Open Connectome Project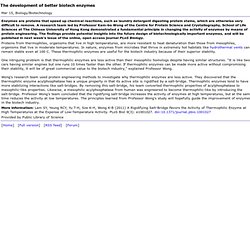 Mar 15, Biology/Biotechnology
The development of better biotech enzymes
Epilepsy & Neurophysiology
Sylvius Neuroanatomical Reference
Clinical Neurophysiology on the Internet
Neurophysiology
Brings results of experimental studies in the field of neurosciences using multidisciplinary approaches Gives priority to publishing of new experimental data and reviews on current topics Focuses on research findings relating to the structure and functions of the nervous system at all levels, from molecules to the brain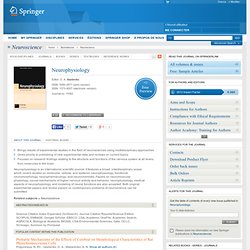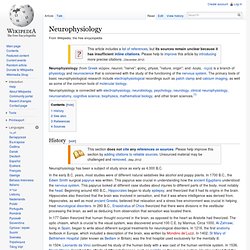 Neurophysiology (from Greek νεῦρον , neuron , "nerve"; φύσις, physis , "nature, origin"; and -λογία, -logia ) is a part of physiology . Neurophysiology is the study of nervous system function. The primary tools of basic neurophysiological research include electrophysiological recordings such as patch clamp and calcium imaging , as well as some of the common tools of molecular biology .
Neurophysiology
Journal of Neurophysiology