As a scientific tool
Predicting random violence by mathematics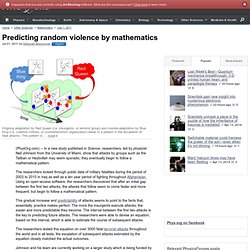 Ongoing adaptation by Red Queen (i.e. insurgents, or terrorist group) and counter-adaptation by Blue King (i.e. coalition military, or counterterrorism organization) leads to a pattern in the escalation of fatal attacks.
U.S. scientists unveil worlds first computerized human brain map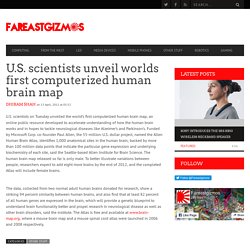 U.S. scientists on Tuesday unveiled the world's first computerized human brain map, an online public resource developed to accelerate understanding of how the human brain works and in hopes to tackle neurological diseases like Alzeimer's and Parkinson's. Funded by Microsoft Corp. co-founder Paul Allen, the 55-million-U.S. dollar project, named the Allen Human Brain Atlas, identifies 1,000 anatomical sites in the human brain, backed by more than 100 million data points that indicate the particular gene expression and underlying biochemistry of each site, said the Seattle-based Allen Institute for Brain Science. The human brain map released so far is only male.