Art les muses
BOUM! BANG! Articles 2012
Photos du journal
Facebook
Wall Photos
Le sommeil et les rêves (partie 1/2)
Facebook
Facebook
Facebook
Facebook
Facebook
Facebook
Facebook
Facebook
Facebook
Facebook
Facebook
Facebook
The Art of Natural Materials
Facebook
Peindre avec la gravité
Facebook
Facebook
Facebook
Wall Photos
Facebook
Facebook
LG Optimus Hyper Facade in Berlin - Long Version
Véio, Sculpteur - Brésil. Exposition "Histoires de voir, Show and Tell", 2012.
Facebook
Ever wanted X-ray specs or super-human vision? Chromoscope lets you explore our Galaxy (the Milky Way) and the distant Universe in a range of wavelengths from gamma-rays to the longest radio waves. Change the wavelength using the slider in the top right of the screen and explore space using your mouse. For more information we have a quick video tour or you can read more on our blog .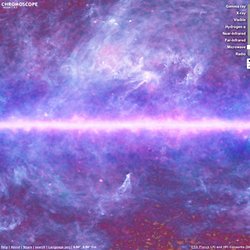 Leonard de Vinci et la proportion divine 1 - une vidéo High-tech et Science
Facebook
"The coastwise cities in South-America are busy and safe by day, but in the night they are abandoned and dangerous due to the lack of public lighting, as the grid cannot be transmitted to the shores," writes Hungarian industrial design firm Igendesign about the inspiration for 'Flow,' the firm's new public lighting design. 'Flow' lighting by Igendesign So Dániel Lõrincz and Alberto Vasquez, the founders of Igendesign, decided to solve the lighting problem using locally-sourced bamboo and applied physics. Bamboo is plentiful and self-regenerating along the beaches of South America and the physics relies on the principle of a vertical wind turbine , with the blades in a spiral to catch variable wind directions. Notice how the blades are cut out to "catch" the wind.
Ingenious 'Flow' Lighting For The Third World By Igendesign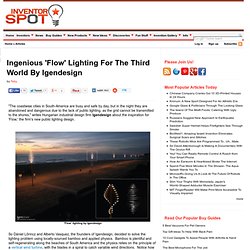 Photos du journal
chemin de ronde: musée/expo Paris
Wall Photos
Facebook
Chris Dunn Tour 2012: Lost Ancient Technologies Of Peru And Bolivia: Episode 2
Facebook
Facebook
Facebook
Facebook
Facebook
Facebook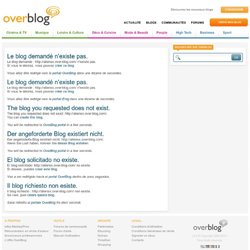 Les pyramides sous marines de tahiti emettent des spirales
Le blog demandé n'existe pas. Le blog demandé : http://aliensx.over-blog.com/ n'existe pas. Si vous le désirez, vous pouvez créer ce blog . Vous allez être redirigé vers le portail OverBlog dans une dizaine de secondes.
Musées asiatiques Museums
Musées asiatiques Museums
Gentile Bellini , Drogman (British Museum - Londres Musique et exotisme L' orientalisme en musique , comme dans les autres arts, a souvent attiré et inspiré les créateurs.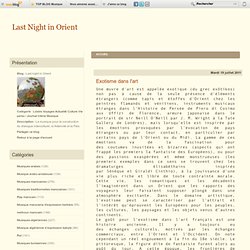 Exotisme dans l'art
land art : des cailloux
fractalus (Fractals/Fractal Art, Contests, and Info)
Kinect Granular Synthesis on Vimeo
3-D Printing Whole Buildings in Stone...in Space: This Printer Rocks
In Pisa, Italy, mad genius Enrico Dini is building sandcastles on the moon.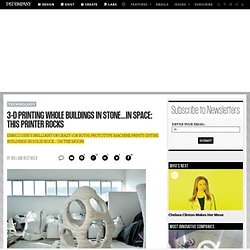 ‪緑化ぐんまフェアおおた会場サウンドオブジェ‬‏
Land Art Japan 2
The Book Surgeon |
Coulées de peinture symétriques (Mandala) - une vidéo Art et Création
‪HOKUSAI, Olas, Fuji y Manga‬‏
Facebook
‪Art‬‏
Scientists may have found a new state of matter
noeuds métal
Facebook
Facebook
Facebook
Facebook
Facebook
Facebook
Facebook
Facebook
Facebook
Facebook
Divine comedie-Enfer VIII/VIII - une vidéo Cinéma
Dante - Divine Comédie - une vidéo Cinéma
Broadcast Yourself