Drawings/sketch
Drawing
At the age of 67 I still have that book to refer to. I remember that there was a lot of anatomical exposure in it , but it seemed really natural to me and it didn't seem to bother my church going parents at all. My other favorite was Foster's book on 'How to draw Horses' and I'm certain that I copied every drawing in that book. I also enjoyed making up my own ornamentation, kind of a personalized vocabulary of elaborate scroll work, sketching away with my pencil and listening to Nelson Eddy singing the leading roll in 'Willie the Whale' a story about a whale who's life's ambition was to sing at the met. Figaro, Figaro etc.
Artist Tatsuya Morino puts a unique twist on the great monsters of Gothic literature in a series of illustrations featured in the book Kaibutsu Gensō Gashū. Frankenstein - Mary Shelley, 1818 [+] The Fly - George Langelaan, 1957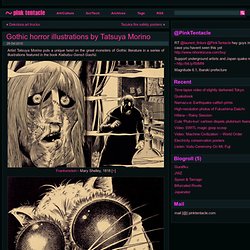 Fun Pic, Pop Culture — By Dave on 2011/02/28 1:48 PM These beautiful works of art are from Polish artist Pawel Kuczynski. Pawel was born in 1976 in Szczecin.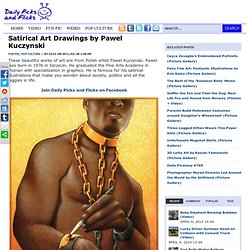 Boy, I didn't know what I was getting myself into when I started this. I've had requests for some sort of expressions tutorial dating back a while now, so I figured, "Sure! I can explain expression drawing...and it'll be way better than all those tutorials out there that are nothing but charts of generic expressions.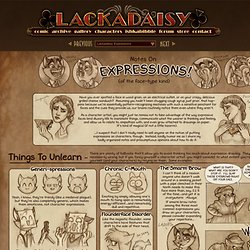 Acid Drawings