Inspiration
Ben Johnston. Lumburr is a lifestyle brand of handcrafted products built around a day at the park - riding bicycles, playing kubb, and lounging on wool blankets.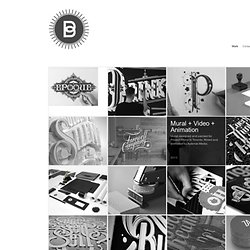 We strive to create products that promote well being throughout their life-cycle; from material collection, to manufacturing, to use and finally to end-of-life. Infused with Canadiana and a hint of Swedishness, Lumburr products exude craftmanship and quality. TANAMACHI STUDIO. Calligraphuck's Photostream. SHCH graphics group. Ginger Monkey: Tom Lane. Moshik Nadav Typography | Typeface and Typography based Graphic designer. Jessica Hische. We Love Typography. Marcelo Schultz - Graphic Design / Illustration. — The Sketch Collection — Since I was a kid I spent many hours a day drawing, and I would always keep a sheet of blank paper and some pencils with me.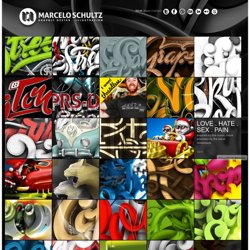 I think sketching is one of the most important steps in the creation of an artwork, it is where you are able to keep your ideas alive. I make a number of sketches when I'm creating an original piece, I then fuse a number of ideas from the sketches to create one final sketch. Don Serifa.
---