Inspiration
TANAMACHI STUDIO
calligraphuck's Photostream
SHCH graphics group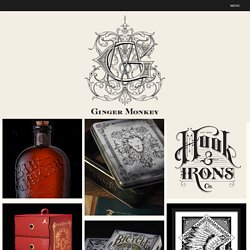 Bicycle Playing Cards2013Theory11 / Bicycle Hook & Irons Co.2012Hook & Irons Co. Year of the Dragon2012Nike Air Jordan Going Gone Gorilla2011375 & Friends Lahloo Pantry2011Kate Gover Caesarion2011Granta Books HSBC Liquid Magazine2011Specialist Publishing .Net Magazine T-Shirt2011.Net Magzine Wedding Invite2011The Lane's Global Tolerance2011Global Tolerance Heston's Fantastical Feasts2010Bloomsbury Publishing Caffè Eleganza Brand2010Caffè Eleganza Queens Consort2010Orion Books Who me Hello. I'm Tom Lane, more commonly known as Ginger Monkey. This is my online portfolio.
Ginger Monkey: Tom Lane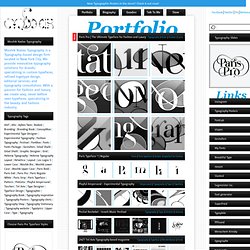 Moshik Nadav is a Typograhy based designer from Israel. You can find Moshik Nadav Typography projects, typefaces, branding and graphic design projects on this site. Amoung these projects you can find Branding projects like Pintzeta or Allo, Typefaces like moshik lower case and upper case, Moshik Hebrew typeface,Playful Ampersand, Experimental Typography projects like inspired by Bodoni, FontBox - Fonts Packages, Women who changed the world, Pestival Beshekel - Typography projects, 24/7 Tel Aviv Typography based magazine, Hebrew Calligraphy, Typolyrics - Typography project that was designed specially for the Typolyrics book by Slanted, Cool fonts and many more to come.
Moshik Nadav Typography | Typeface and Typography based Graphic designer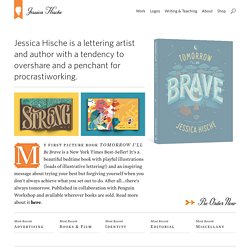 Jessica Hische
About the Site Designing and building my own website over and over again has been one of the main ways I've been able to teach myself HTML markup, CSS, PHP, and a bit of jquery. I tend to revamp my site every year or so and this latest iteration is definitely my favorite! I rebuilt my site from the ground up with a folder based CMS called Kirby made by the brilliant Bastian Allgeier and recommended to me by Maykel Loomens.
We Love Typography
Marcelo Schultz - Graphic Design / Illustration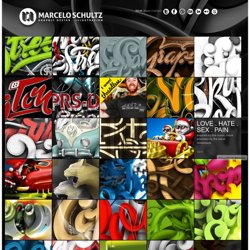 — The Sketch Collection — Since I was a kid I spent many hours a day drawing, and I would always keep a sheet of blank paper and some pencils with me. I think sketching is one of the most important steps in the creation of an artwork, it is where you are able to keep your ideas alive. I make a number of sketches when I'm creating an original piece, I then fuse a number of ideas from the sketches to create one final sketch.
Don Serifa