VERRE
Chronologie du verre - Le XXe siècle : les nouveaux rapports de l'art à l'industrie
En 1904, année de la mort de Gallé, se tient à Paris le premier Salon annuel de la Société des Artistes-décorateurs qui devient le lieu de rencontre et de diffusion des nouvelles générations de créateurs et qui sera à l'origine du projet de l'Exposition Internationale, plusieurs fois repoussée et finalement organisée à Paris en 1925. Pour Lalique, la métamorphose qui transforme ce génial artisan bijoutier en industriel verrier, débute par ses interventions dans le flaconnage de parfumerie. La mutation de ce nouveau marché est marquée par sa rencontre avec le parfumeur François Coty dont les commandes vont lui permettre de devenir maître d'une petite manufacture verrière en région parisienne avant de concevoir sa nouvelle usine à Wingen-sur-Moder, dans ces pays de tradition verrière récupérés par la France après la victoire de 1918.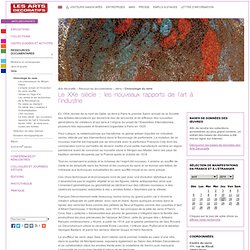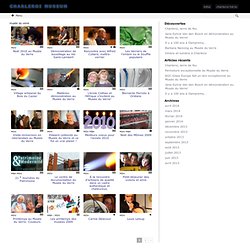 Menu Actualité Pas de catégorie Général Les podcasts Pour mémoire
musée du verre
Verredecor: decoration sur verre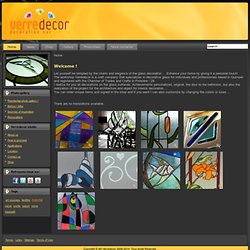 Let yourself be tempted by the charm and elegance of the glass decoration ... Enhance your home by giving it a personal touch!The workshop Verredecor is a craft company that specializes in decorative glass for individuals and professionals based in Quimper and registered with the Chamber of Trades and Crafts in Finistère - 29.I realize for you all decorations on flat glass surfaces. Achievements personalized, original, the door to the bathroom, but also the realization of the project for the architecture and object for interior decoration ...You can order unique items and signed in the shop and if you want I can also customize by changing the colors or sizes ...
Jose Heasman is a Sussex-based artist working in stained glass. Using the copperfoil technique, she produces handcrafted, original designs in lamps, screens, panels, light-catchers, mirrors and candleholders. Her work is available for sale and to commission.
STAINED & FUSED GLASS STUDIOS IN SUSSEX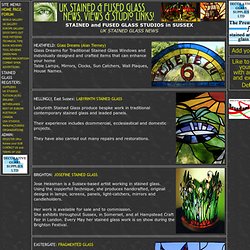 It's Easy to Sign Up! Welcome to the Spectrum® Free Pattern Library. Click the Sign-up Link Below. Enter your email address in the space given. An email will be immediately sent to the address provided, containing your password information. Open the email and simply enter your email address & the password provided, into the password box on the Pattern Library Access page.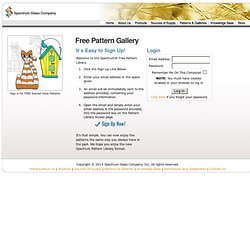 Pittsburgh Glass Center
Artist Interview: Jennifer Geldard | Bead Nerd
Glass Alliance of Northern California
100-Year Anniversary : Dale Chihuly
In the future, I hope people will enjoy and work with the light and color the world has to offer; go out on a limb and turn dreams and ideas into reality. Chihuly in the Light of Jerusalem Tower of David Museum, Citadel, 2000 Out on a limb…that's where an artist works. When it came to Chihuly in the Light of Jerusalem, I set out to work on a project and I didn't know what it would end up being when I finished. I knew I wanted to make something unique for the people of the City of Light, so I brought sixty-four tons of Alaskan ice – known as "Arctic Diamonds." I arranged them in a way that would mirror the existing old stone walls, and to create the array of colors, I placed 40 lights with colored gels behind the ice.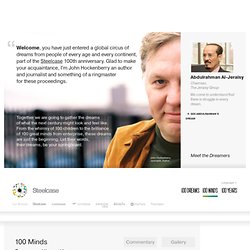 kitch-compagnie : Le Jeu Des Perles De Verre
BCR Trading Post::The Gift Shop, Haida Jewelry
Accueil - L'Arbre Magique