Design
Стикери и декорации за стени, автомобили, коли, мотори и др. // StickMe.eu
The Naked Box | Durex
31 Honest Logo Slogans IconPocket Is The Ultimate Icon Management App iPad Pro Concept 20 Beautiful Bokeh Photos | Part 35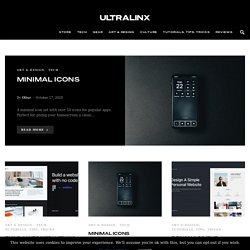 30 Amazing Cinemagraphs – GIF Photography
Why you'll love Axure RP for Wireframes and Prototypes
Онлайн магазин от Summer Cart. Готов интернет магазин за 440 лева
The Paper Fox Project
Уникални декорации за дома, офиса и където ти пожелаеш. Създай си уникални стикери сам и ги залепи на местата където мислиш, че ще стоят добре!
Създай Тениска, Потник, Чаша, Чиния, Купа, Чанта и много други аксесоари със свой собствен дизайн.
National College of Art & Design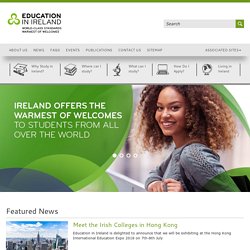 Leading global companies in IrelandCompanies who require a skilled, educated and highly capable workforce to drive their success choose to locate in Ireland. Ireland has welcomed Google, Facebook, Pfizer, Apple, Intel to name just a few - all of whom chose Ireland as their European base A friendly, safe country And it is not just us saying it! Ireland was voted by Lonely Planet as the world's friendliest country in 2008 and 2010 and was ranked 6th in the 2012 Global Peace Index.
Welcome to Dublin Institute of Design
The National College of Art and Design - Homepage
Ballyfermot College Of Further Education, Dublin:Ballyfermot College of Further Education (BCFE) on Kylemore Road, Ballyfermot, Dublin 10, runs a well-known and highly respected Higher National Diploma in Graphic Design. It is a two year full-time course and its graduates gain entry each year to the most-highly regarded degree programmes in Art Universities and Colleges in Ireland, England and occasionally elsewhere. Higher National Diploma in Graphic Design: This course is a full-time, two year programme that gives students an excellent grounding in the principles and practices of graphic design and illustration.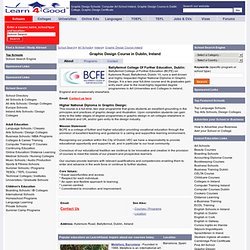 Graphic Design Course Ireland,Dublin College Diploma Certification,Computer Art School
Мегазаводи - Лего - (бг Аудио)
Large « Heatherwick Studio