Victorian health
10 of the World's Deadliest Plants — And How They Kill You
10 Happy Accidents from the Annals of Drug Discovery
Powdered Mummy, Gladiator Blood, and other Historical Medicines Made from Human Corpses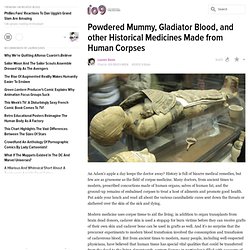 That wrapping on the mummy's face is absolutely beautiful! I've never seen anything like that... and I've seen more mummies than the average museum-goer. What gives? Ptolemaic period... I'm going to scour that wikimedia link for an answer...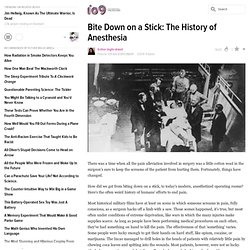 Funny you should talk about anesthetics and biting things. The other night Mr. Ivriniel was having a bit of an allergic reaction, and I gave him a Benadryl liquid gel (North American formulation. It's different in the UK.). Shortly there after this conversation occurred: Mr.
Bite Down on a Stick: The History of Anesthesia
Nine Stubborn Brain Myths That Just Won't Die, Debunked by Science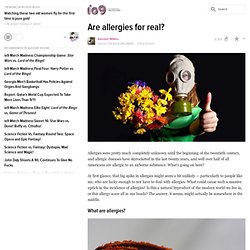 Oh jeeze...I've been allergic to almost everything since I was little... (and when I say everything I mean a plethora of plants, animal dander, fur, and saliva.) It wasn't until 2 years ago that over the course of my (them) 22 years of life, I suddenly became allergic to corn, and fish. Corn(in all forms, exspecially corn syrup and starch) makes my mouth (inside and out), as well as my throat and nose become very, very itchy, and sometimes swell. It also causes my face to turn red and blotchy, and sometimes my chest. I've loved corn chips, tortillas and soda since..
Are allergies for real?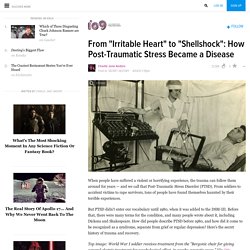 Thanks for a very interesting & enlightening read. My research on PTSD has mostly centered around the present and the future: what do we know, and what can we do? I had wondered idly about historic precedents but, other than shell shock, hadn't gone too far with it. I was particularly struck by the array of data from non-military sources. Today, we are beginning to recognize and explore the physiological effects of trauma; it is most certainly not "all in your head," although it might be restated, "it's all in your brain."
From "Irritable Heart" to "Shellshock": How Post-Traumatic Stress Became a Disease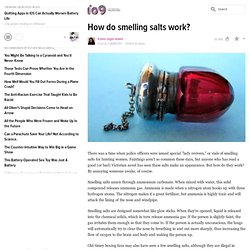 Fainting was actually pretty common. One, it was socially acceptable; women didn't exactly try *not* to faint. Two, corsets.
How do smelling salts work?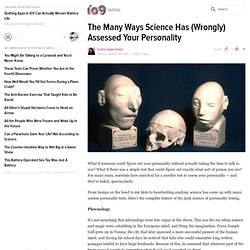 Funny story about these tests. I have been with my employer for going on 8 years - about a year ago I wanted to move to a new position in the company. When I was hired they weren't using any versions of these 'personality' tests. So for me to accept a new position I had to re-test. No problem I say and proceed to take the test that all new external hires have to do for my company.
The Many Ways Science Has (Wrongly) Assessed Your Personality