Victorian health
The predator must also, for some reason or another, want to continue to pursue this plant for the toxicity to go so high. Additionally, why this particular poison for that plant? Evolution, fascinating, indeed. I do wonder if any of these are actually the predator.
10 of the World's Deadliest Plants — And How They Kill You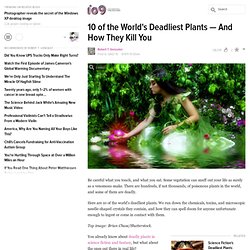 But big pharma is hiding the really good ones! Seriously, so many good stories. Anegrelide was developed as a blood pressure medicine but caused low platelets...hey, a treatment for essential thrombocytosis, a disease where the body makes too many platelets! Diazepam (Valium) was developed as a food dye. Diazo compounds are frequently colorful. People got sleepy after eating it though.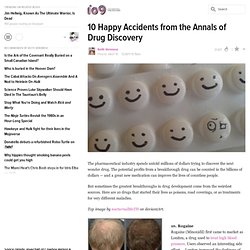 10 Happy Accidents from the Annals of Drug Discovery
Powdered Mummy, Gladiator Blood, and other Historical Medicines Made from Human Corpses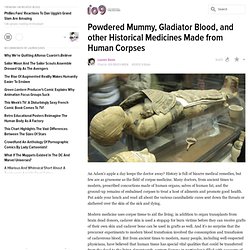 An Adam's apple a day keeps the doctor away? History is full of bizarre medical remedies, but few are as gruesome as the field of corpse medicine. Many doctors, from ancient times to modern, prescribed concoctions made of human organs, salves of human fat, and the ground-up remains of embalmed corpses to treat a host of ailments and promote good health. Put aside your lunch and read all about the various cannibalistic cures sent down the throats or slathered over the skin of the sick and dying. Modern medicine uses corpse tissue to aid the living; in addition to organ transplants from brain dead donors, cadaver skin is used a stopgap for burn victims before they can receive grafts of their own skin and cadaver bone can be used in grafts as well.
Bite Down on a Stick: The History of Anesthesia
Nine Stubborn Brain Myths That Just Won't Die, Debunked by Science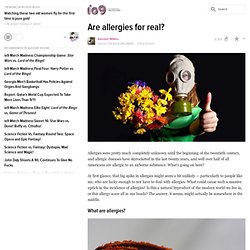 See, though, my severe dust, mold and dust mite allergies didn't start until college, getting progressively worse as I got older, and my mild grass allergy until I was an adult. I grew up in the country, surrounded by muck and nature and goo, we used to play in a hay loft for crissakes, and always had minor seasonal "hay fever," but nothing more serious. Now, I have to wear a dust mask to clean, spend most of my life dealing with moderate sinusitis and get all itchy and snuffly if I'm sit on the grass for more than an hour. It sucks, but I'm glad it didn't develop until later, that would have ruined my childhood. Explaining why all of this stuff developed later when I had near-constant exposure to dust, grass and mold as a kid. Now, I get shots every other week, am on at least 3 daily allergy medications, with 2 other swapped in as needed, use a neti pot daily and do several courses of steroids a year to deal with sinus inflammation.
Are allergies for real?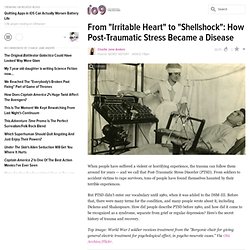 Thanks for a very interesting & enlightening read. My research on PTSD has mostly centered around the present and the future: what do we know, and what can we do? I had wondered idly about historic precedents but, other than shell shock, hadn't gone too far with it.
From "Irritable Heart" to "Shellshock": How Post-Traumatic Stress Became a Disease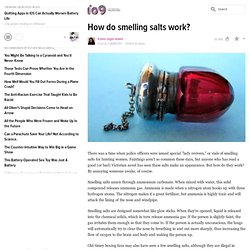 You seriously have no sense of smell? Like, you couldn't smell lysol if someone sprayed it under your nose? Dude!
How do smelling salts work?
The Many Ways Science Has (Wrongly) Assessed Your Personality