Tutorial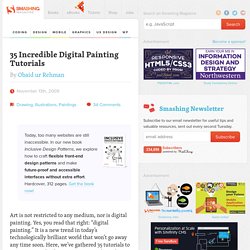 Art is not restricted to any medium, nor is digital painting. Yes, you read that right: "digital painting." It is a new trend in today's technologically brilliant world that won't go away any time soon. Here, we've gathered 35 tutorials to inspire you to display your creativity through digital painting. We hope you like this collection. Kindly share your comments about it with us.
Today, most businesses want a website.
Making Of 'Equilibrium' by Henning Ludvigsen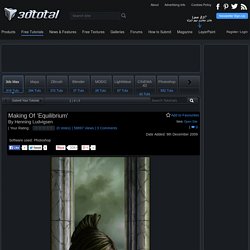 Step 1: Line art
Making Of 'What a Shame' by Sara Biddle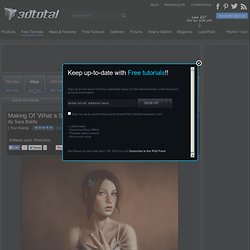 Hello, I'm Sara Biddle. I'm a 23 year-old, self-taught digital painter. In this "Making Of" article, I'd like to walk you through the steps in the creation of my image "What a Shame" and share with you some of my thoughts and ideas along the way. It all started when I found a story outline that I had written previously, hidden away in an unused desk drawer.
Tutorials - Free Source of 3D Tutorials on 3DTotal.com Ltd