Mathematics Resources
Mimetextutorial.html. Main Page - Encyclopedia of Mathematics. GeoGebra. (uni)quation. MathFlow Home Page. Wolfram MathWorld: The Web's Most Extensive Mathematics Resource. MathOverflow. MyStartingPage - Sage Wiki. This is the wiki for the Sage - Mathematics Software System project.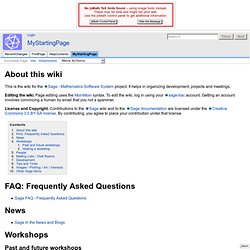 It helps in organizing development, projects and meetings. Editing the wiki. Page editing uses the MoinMoin syntax. To edit the wiki, log in using your sage-trac account. Getting an account involves convincing a human by email that you not a spammer. LaTeX - Wikibooks, collection of open-content textbooks. This is a guide to the LaTeX markup language.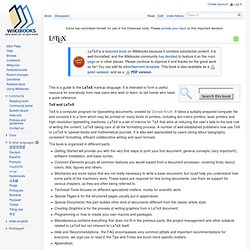 It is intended to form a useful resource for everybody from new users who wish to learn, to old hands who need a quick reference. TeX and LaTeX. Detexify LaTeX handwritten symbol recognition. What is this?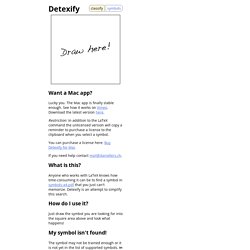 Anyone who works with LaTeX knows how time-consuming it can be to find a symbol in symbols-a4.pdf that you just can't memorize. Detexify is an attempt to simplify this search. How do I use it? MathIM: A LaTeX web-based chat. LaTeX Search - Mathematical Equations in Scientific Publications. Www.ctan.org/tex-archive/info/symbols/comprehensive/symbols-a4.pdf.
---