Initiatives et société
Fixers Collective NYC | Working Together to Fix the Things in Our Lives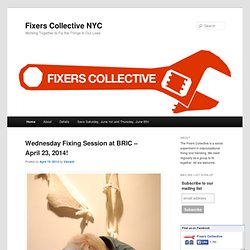 We have a special Fixing Session coming up! Please join us this WEDNESDAY, April 23, 2014 at BRIC Arts & Media: 647 Fulton Street Corner of Rockwell Place and just one block off the corner of Flatbush Avenue and Fulton Street Brooklyn 2, 3, 4, 5 to Nevins St B, Q, R to Dekalb Ave C to Lafayette Ave G to Fulton Steps from the Atlantic Terminal and the Long Island Railroad
- Bienvenue sur la page participation ! - L'action des incroyables comestibles est une initiative citoyenne ouverte à tous !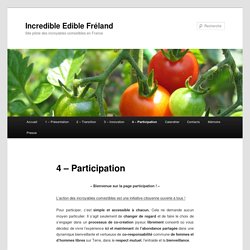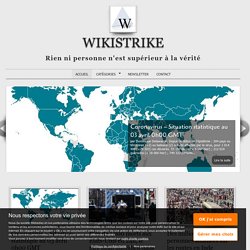 Samedi 19 avril 2014 6 19 /04 /Avr /2014 17:22 Violent séisme de 7.5 au large de la Papouasie-Nouvelle-Guinée SYDNEY- Un puissant séisme de magnitude 7,5 s'est produit dans la nuit de samedi à dimanche (heure locale) au large de la Papouasie-Nouvelle-Guinée, a annoncé l'Institut américain de géophysique USGS. Une alerte au tsunami a été lancée pour la Papouasie-Nouvelle-Guinée et les Iles Salomon, a indiqué le centre d'alerte aux tsunami dans le Pacifique.
Potager en carré, sur les toits, balcon, terrasse
Ripe Green Ideas (faisons mûrir les idées vertes): La Bricothèque
Terre & Humanisme fête ses 20 ans ! Notre association a 20 ans ! L'âge de la maturité, de l'émancipation, de l'ouverture à de nouveaux défis. Forte d'un nouveau projet associatif défini en 2012, Terre & Humanisme profite de cette année symbolique pour inviter le public à découvrir ses jardins et ses actions. Tout un programme ! 2014 sera l'année des festivités :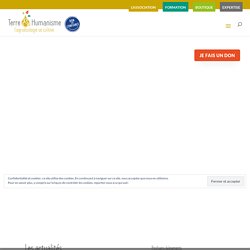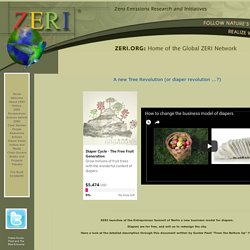 On April 6, 1994 Gunter Pauli arrived in Tokyo at the invitation of Heitor Gurgulino de Souza, then Rector of the United Nations University who with the support of the Japanese Government decided to create a think tank which was to imagine a competitive business model in a world guided by the Kyoto Protocol. Twenty years later, the philosophy of zero emissions, where waste is converted to revenues, and unused yet widely available resources are cascading into a chain of value generation, can look back at nearly 200 implemented projects, the generation of €4 billion in investments and an impact as a concept that created to an estimated 3 million jobs. The most widely copied project is the farming of mushrooms on coffee (+1,000), the most advanced is the biorefinery with the inauguration of the first and second phase in Porto Torres, Italy in a few months.