Footie
Caughtoffside.com - Breaking Football transfer rumours and Gossip from the English Premier League and beyond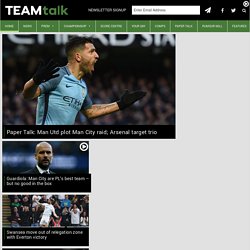 Wenger pleased with Hull win Arsenal boss Arsene Wenger was pleased with his side's performance as they eased to a 3-0 win over Hull City. Super Sunday: Premier League updates Follow Sunday's Premier League action via TEAMtalk's Live Centre, with David Moyes' return to Goodison Park as Everton host Manchester United. Rodgers sings Sterling praise Liverpool manager Brendan Rodgers has described Raheem Sterling as the best young player in Europe. Arsenal ease to win at Hull Arsenal cruised to a 3-0 win over Hull City thanks to a double from Lukas Podolski and one from Aaron Ramsey. Liverpool go five points clear Liverpool continued their march towards the title with a 3-2 win at Norwich to move five points clear at the top.
TEAMtalk | Latest Football News, Results and Fixtures
Football & Soccer News, Scores & Results - tribalfootball.com
Sky Sports | Football News
may well get slated by other United fans for this, but out of the three contenders, I'd far prefer Liverpool to win the title. Yes some elements of their fanbase can be a bit OTT, yes they're our biggest rivals and yes it will make our poor season feel even more like the end of an era (Fergie's gone, Liverpool are back on top). However I just have to applaud Brendan Rodgers and the way he's turned Liverpool around in just a couple of seasons. It... Mike_Christie Please Stop Telling Us What To Think ooray!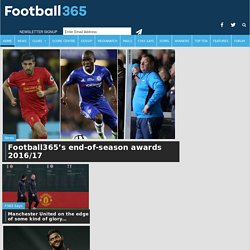 Football365 - Football News, Views, Gossip and much more...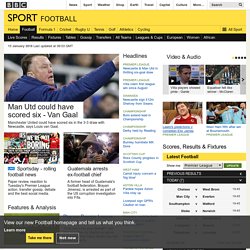 20 January 2014 Last updated at 07:27 GMT Scores, Results & Fixtures Latest Football
BBC SPORT | Football