Paganisme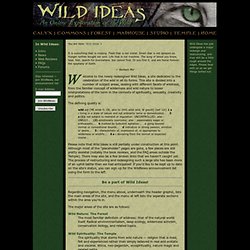 Wild Ideas: an online celebration of the wild
You are here: Wild Ideas > It is everything that is missing. Flesh that is not metal. Smell that is not sprayed on. Hunger neither bought nor sold.
Here it is - the completely revised Website "The Flight of the Condor"! The last complete revision took place in the year 2000. After ten years it was mandatory to have a closer look on anything again. So the design underwent some visible improvements and the navigation was much simplified. Expansions in many thematic areas and articles were brought in to further improve the quality of my Website.
Contemporary Shamanhood - Index - The Flight of the Condor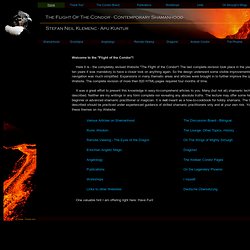 ROMUVA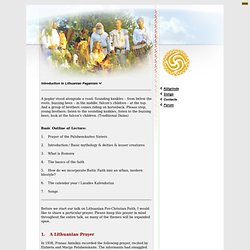 A poplar stood alongside a road. Sounding kankles – from below the roots, buzzing bees – in the middle, falcon's children – at the top. And a group of brothers comes riding on horseback.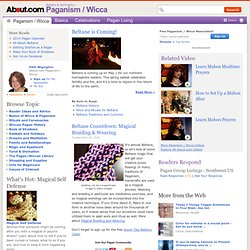 Try some scrying at Imbolc.Image © Getty Images;Licensed to About.com Scrying is the act of staring into something - often a shiny surface, but not always - for the purpose of divination. Visions and images are then interpreted intuitively by the individual doing the scrying.
Welcome To Witches Of The Craft We are honored that you have found your way to our door.
Witches Of The Craft | "Witchcraft for the 21st Century"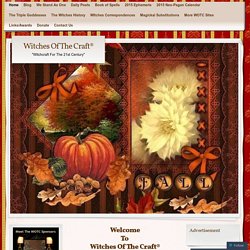 I've been studying Nichiren Buddhism for some time, and at His request, I received Gohonzon during my week AFK – my guest was the person who introduced me to the practice and flew 3500 miles to be there for the ceremony. Since I've started studying Buddhism in more depth, I've come to realize that Loki has said some things to me that are Buddhist as fuck, and I haven't written about them here because I'm much newer to Buddhism than Paganism; maybe at some point I'll share when I feel like i can field more questions rather than passing them on to someone else. I have been tremendously tickled to find evidence of lay nuns in among Nichiren Daishonen's disciples.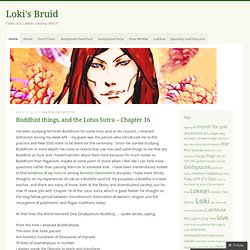 Loki's Bruid
How to make a St. Brigid's Cross