Grow it yourself
Windowfarmers R&D-I-Y: An Open Source Community Developing Hydroponic Edible Gardens For Urban Windows. Windowfarms let you grow food year-round inside while maximizing space. They are vertical food-growing gardens that use a dirt-free technique called hydroponics. You can buy a kit or build your own using low-impact or recycled local materials.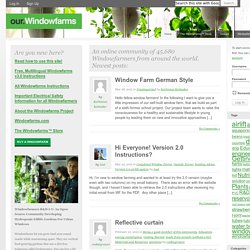 Association Kokopelli : production of seeds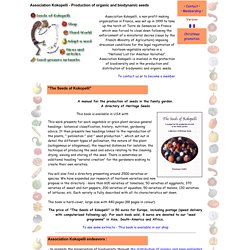 This work presents for each vegetable or grain plant various general headings : botanical classification, history, nutrition, gardening advice. It then presents two headings linked to the reproduction of the plants, " pollination " and " seed production ", which set out in detail the different types of pollination, the nature of the plant (autogamous or allogamous), the required distances for isolation, the technique of producing the seed and advice relating to the cleaning, drying, sieving and storing of the seed. There is sometimes an additional heading "varietal creation" for the gardeners wishing to create their own varieties. You will also find a directory presenting around 2500 varieties or species.
Moss terrariums have become very popular lately and I thought it might be a nice idea if I did a little bit of experimenting with my own. Now, I don't really know a lot about moss but I figured it's a nice time to learn. So what I did was went for a walk in the local cemetaries, wooded areas and parks looking for moss. It's kind of ironic because when I got home I noticed I had a fair amount of moss right in my own yard. I didn't even realize it. Anyhoo, here is some tips and information that I gleaned during my walk and I will keep you posted as to the status of my moss terrariums.
How to make a moss terrarium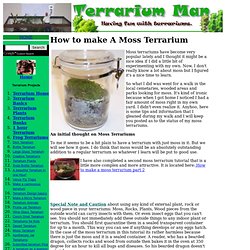 Potager en carré, sur les toits, balcon, terrasse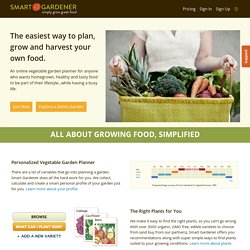 There are a lot of variables that go into planning a garden. Smart Gardener does all the hard work for you. We collect, calculate and create a smart personal profile of your garden just for you.