Nalan2
im juz a simple person... juzz add me lah...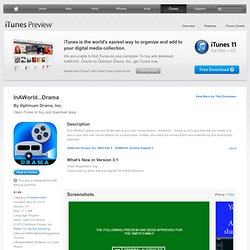 Description IN A WORLD where you can be the star of your own movie trailers... InAWorld…Drama is a fun app that lets you create and star in your very own movie trailers. It's a combination of Mad Libs meets the movies that's very entertaining and surprisingly addictive.
InAWorld...Drama
Description CloudOn brings Microsoft Office® to your iPhone & iPad and links it to your Box, Dropbox, Google Drive and SkyDrive accounts. If that isn't enough, the built-in Adobe Reader and File Viewer lets you open and view virtually any file type, including PDF, JPG, PNG, GIF, etc. And, because we know your work isn't always just for you, you can easily email files to your contacts directly from the workspace. CloudOn provides you the files you want and the applications you need in a single workspace – made for the device you love.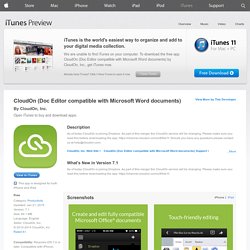 InAWorld...Drama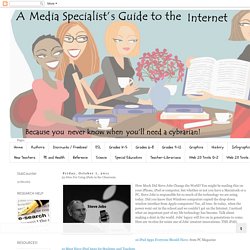 A Media Specialist's Guide to the Internet Because you never know when you'll need a cybrarian..... Enter your email address: