Nalan2
im juz a simple person... juzz add me lah...
InAWorld...Drama. Description IN A WORLD where you can be the star of your own movie trailers...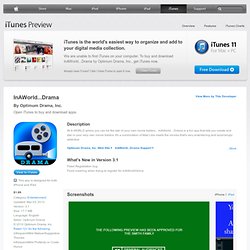 InAWorld…Drama is a fun app that lets you create and star in your very own movie trailers. It's a combination of Mad Libs meets the movies that's very entertaining and surprisingly addictive. CloudOn. Description **"A must-have killer productivity app" as covered by Time, HuffPost, Fast Company and Mashable.** **7 million downloads, 60 million documents created**CloudOn makes Microsoft Office® (Word, Excel and PowerPoint) docs more accessible and useful by letting you edit documents, spreadsheets and presentations from anywhere with complete functionality.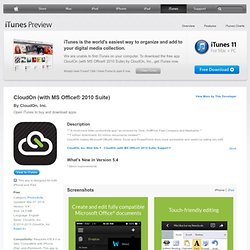 Unleash your productivity. iPad Art.
Pearltrees videos
InAWorld...Drama. iPad Curriculum. 39 Sites For Using iPads in the Classroom. Pages - Menu This Blog Linked From Here.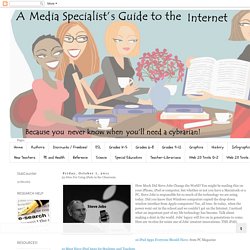 Getting started.
---