Fashion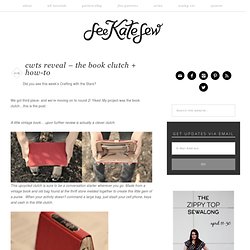 Did you see this week's Crafting with the Stars? We got third place- and we're moving on to round 2!
I took some major inspiration from a certain Luella dress and all things Valentine-y to come up with this top. It's quite similar to those heart cut-out dresses that have been seen all over, but this is way easier to make than a dress! And a bit more wearable, too, seeing as how it's just a shirt, and you can pair it and wear it with just about anything.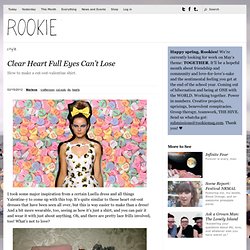 Easy Envelope Clutch Tutorial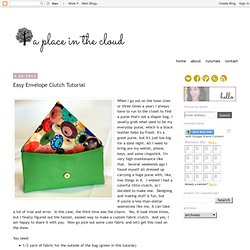 When I go out on the town (two or three times a year) I always have to run to the closet to find a purse that's not a diaper bag. I usually grab what used to be my everyday purse, which is a black leather hobo by Fossil. It's a great purse, but it's just too big for a date night. All I need to bring are my wallet, phone, keys, and some chapstick. I'm very high-maintenance like that. Several weekends ago I found myself all dressed up carrying a huge purse with, like, two things in it.
diy cut out heart
So, I've been talking about this 'new work'/new line/new idea thing for quite some time. If not here, then on Facebook, or Twitter, or, you know, that thing called 'real life'. And, for a lot of that time I was just blowing steam. Not that I wasn't really working on this new idea, it's just, well, mostly I was thinking about it. For a REALLY long time.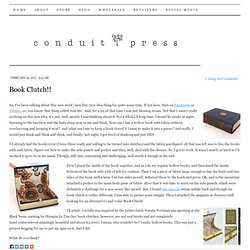 Book Clutch!! | conduit press
We're always looking for fun ways to add embellishments and touches of color to our outfits especially in the winter when we tend to get bored with everything and anything.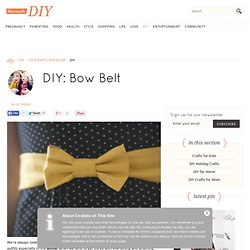 Nifty Ribbon & Button No Slip Bookmark
Fuwa Bow Necklace Mini NO5 par HOMAKO sur Etsy
Men's Polo To Woman's Bow Shirt Refashion