MARKETING CAMPAIGNS
Behind the scenes - Unlock the 007 in you. You have 70 seconds!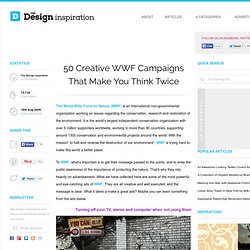 The World Wide Fund for Nature (WWF) is an international non-governmental organization working on issues regarding the conservation, research and restoration of the environment.
50 Creative WWF Campaigns That Make You Think Twice
NY Hurricane
Stupendo spot belga sull'ingenuità della gente riguardo i propri dati in pasto ai social network.
La Mejor Camara Escondida
STREETPONG on Vimeo
Berlin Holi Open Air Festival 2012
Tropicana 'Natural Energy' on Vimeo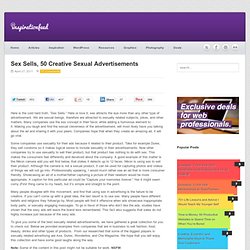 Here is the cold hard truth, "Sex Sells."
Sex Sells, 50 Creative Sexual Advertisements
We are so overwhelmed with advertising everywhere that it becomes hard for creative agencies to make ads that stand out. Guerilla advertising is a great way to make unusual, surrealistic visuals and situations that passers by will remember.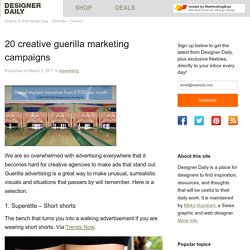 NOAH - Eggmachine
Going Gone Gorilla on Vimeo