BLOGS
The Best Designs / Best Web Design Awards & CSS Gallery. Baubauhaus. What are you working on? Workshop in.corso « Subscribe to feed workshop in.corso Programma della 12ª edizione: > La suggestione del colore – Franco Fontana.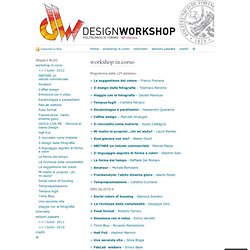 Something we like. Network :: Gallery. & the feeling must go. Ultimate Guide to Business Cards: Infographics and Other Resources | You the Designer. Articles, Inspiration August 26, 2011 After a year of blogging about business cards, we were able to make a list of things you might need to know about them — from where business cards started down to what you can do to make your cards stand out.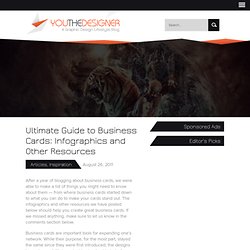 The infographics and other resources we have posted below should help you create great business cards. If we missed anything, make sure to let us know in the comments section below. Esterni.org. Degni di nota Design in Italia in tempi critici Cosa si nasconde dietro un pezzo di design?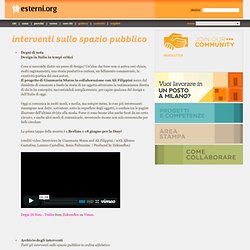 Un'idea che forse non ci arriva così chiara, molti ragionamenti, una storia produttiva curiosa, un fallimento commerciale, la creatività poetica dei suoi autori. E & interactivité blog par Geoffrey Dorne. Bonjour Hier, j'ai échangé avec mes camarades designers Julian Legendre et Jérémy Landes-Nones autour de leurs créations et notamment des créations qu'ils réalisent chaque mois sur la vitrine de leur atelier.
Un travail très graphique et expérimental avec lequel j'ai pris beaucoup de plaisir à regarder les réalisations chaque mois. Je vous laisse donc lire les mots de Jérémy : « Workshop - Quand nous nous sommes installés dans notre local le contact avec la rue a été vite compliqué… éboueurs, livreurs, promeneurs, alors nous avons vite pensé à nous protéger.
---