BLOGS
workshop in.corso «
something we like
Network :: Gallery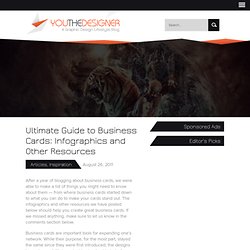 Ultimate Guide to Business Cards: Infographics and Other Resources | You the Designer
After a year of blogging about business cards, we were able to make a list of things you might need to know about them — from where business cards started down to what you can do to make your cards stand out. The infographics and other resources we have posted below should help you create great business cards. If we missed anything, make sure to let us know in the comments section below. Business cards are important tools for expanding one's network.
esterni.org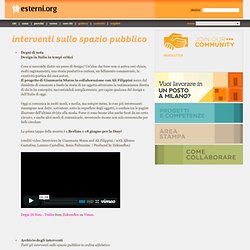 Degni di nota Design in Italia in tempi critici Cosa si nasconde dietro un pezzo di design? Un'idea che forse non ci arriva così chiara, molti ragionamenti, una storia produttiva curiosa, un fallimento commerciale, la creatività poetica dei suoi autori.
e & interactivité blog par Geoffrey Dorne
Parce qu'un autre clavier est possible, je vous présente Minuum ! On continue notre matinée avec Minuum Minuum est un clavier conçu pour les appareils mobiles et tactiles et dont le design est très loin des claviers traditionnels massifs, vous savez, ceux qui occupent environ la moitié de l'écran sur nos téléphones et nos tablettes. Au lieu de cela, Minuum est une mince bande de lettres disposées dans l'ordre d'un clavier QWERTY et il permet aux utilisateurs d'être plus rapide pour taper, le tout étant relié, bien évidemment, à un logiciel de correction automatique. Le clavier est également conçu pour fonctionner avec des fonctionnalités assez modulables pour le rendre compatible avec les futurs appareils informatiques portables.