PLUG-INS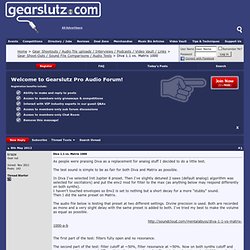 Diva 1.1 vs. Matrix 1000
The reason why the Matrix sounds more "3D" is because it has wetter fx on it. First, think about it...what causes 3D-ness?
megaCeloX is a free 6-voice polyphonic stereo analog modelling software synthesizer featuring: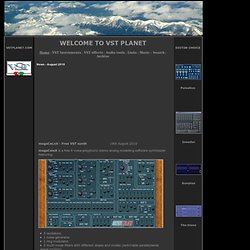 VST Plugins Free - Virtual instruments and effects
Manx Synthesizers
DARKWARE: THE LEGACY
THE DARKWARE LEGACY ARCHIVES Virtual Studio Technology designed for Demented Audio Marauders.