Art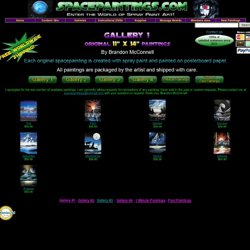 I apologise for the low number of available paintings. I am currently taking requests for recreations of any painting I have sold in the past or custom requests, Please contact me at spacepaintings@hotmail.com with your question or request. thank you, Brandon McConnell Gallery #1 - Gallery #2 - Gallery #3 - Gallery #4 - 1 Minute Paintings - Past Paintings
AND SPRAY PAINT ART FOR SALE
The Weekly IRL: Post-it Art
Aug 27th 2010 By: Brian Warmoth Jamie Roberts not only renders ultra-clean vector images of Ghost Rider, Cyclops and Captain America; he riffs on formats and styles and churns out series in all sorts of shapes and sizes. Whether his works are put together like propaganda posters, movie posters, portraits or simple egg-shaped midget variations of popular comic book characters, they always have energy, and his use of basic lines and forms should make a lot of artists question how efficiently they're using their pencils. Roberts' blog and deviantART account , where he goes by the name "Jam-Wah," showcase a vast array of approaches by the British-based artist, and whether he's doing Wolverine confronting Sabretooth in the snow or a headshot of Spider Jerusalem, you can't help getting caught up in the emotions and actions he's able to evoke with only a few pieces.
Jamie Roberts' Superhero Vector Art Makes Wolverine Look Simply Wonderful - ComicsAlliance | Comics culture, news, humor, commentary, and reviews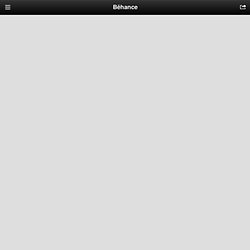 Personal project (2009) I've been known to have an unhealthy obsession with superheroes. What began as childhood enthusiasm evolved into a love of sequential art, an appreciation for the branding and symbology of these characters, and an understanding of their function as modern mythology. In this personal project, I sought to bridge my passions for illustration and design, capturing the essence of each character through bold shapes and colors.
Moleskine Art: collected works | RVA Magazine | Richmond, VA
Stylish Movie Illustrations by Justin Reed
25 Beautifully Painted Game Consoles
The Vader Project
Ian Collins
Ian Collins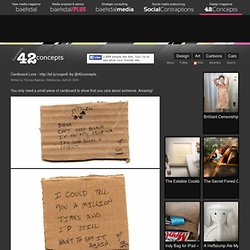 Design Art Cartoons Cars About Follow RSS Advertise Search Cardboard Love - http://bit.ly/ccqax8 /by @42concepts . Written by Thomas Baekdal | Wednesday, April 22, 2009 You only need a small piece of cardboard to show that you care about someone.
Cardboard Love (by @baekdal) #design
The Amazing Trash Artist: Pics, Videos, Links, News
Here is a collection of wonderfully weird illustrations by Gōjin Ishihara, whose work graced the pages of numerous kids' books in the 1970s. The first 16 images below appeared in the "Illustrated Book of Japanese Monsters" (1972), which profiled supernatural creatures from Japanese legend. The other illustrations appeared in various educational and entertainment-oriented publications for children. - Kappa (river imp), Illustrated Book of Japanese Monsters, 1972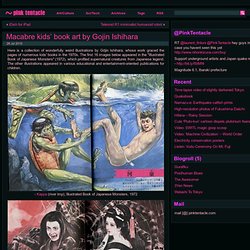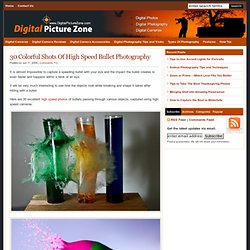 30 Colorful Shots Of High Speed Bullet Photography
Posted on Jun 11, 2009 | Comments 98 High speed bullet pictures passing through various objects! It is almost impossible to capture a speeding bullet with your eye and the impact the bullet creates is even faster and happens within a blink of an eye. It will be very much interesting to see how the objects look while breaking and shape it takes after hitting with a bullet. Here are 30 excellent high speed bullet pictures passing through various objects, captured using high speed cameras. ( photos by alan_sailer )
Corrugated cardboard house painting ::: Pink Tentacle
13 Oct 2006 These photos show painted cardboard shelters in the homeless city that took root in the underground sprawl of Shinjuku station's western wing in the mid-1990s. A deadly fire swept through the community in February 1998, forcing the inhabitants out and conveniently allowing the city to proceed with long-awaited plans to construct the moving walkway that now exists there. The paintings were also lost in the fire.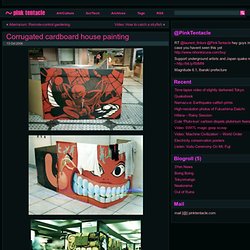 Images riot68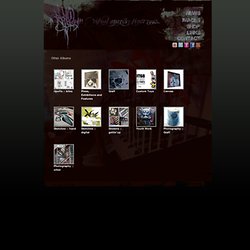 Grumpy is out hiding, can you find him? Grab one if you can, get in touch for prizes... Popular Tags 3d , 68 , aerosol , art , black , blue , can , england , fed , ftn , graff , graffiti , grey , justpentax , mecha , mono , nonsense , piece , production , riot , riot68 , spray , street , uk , wall , more tags » Other Albums ripoffs :: bites