Listen
The Seedy Seeds - Verb Noun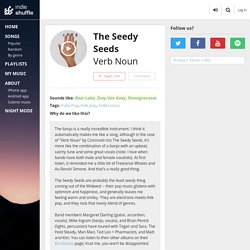 The banjo is a really incredible instrument. I think it automatically makes me like a song, although in the case of "Verb Noun" by Cincinnati trio The Seedy Seeds, it's more like the combination of a banjo with an upbeat, catchy tune and some great vocals (note: I love when bands have both male and female vocalists). At first listen, it reminded me a little bit of Freelance Whales and Au Revoir Simone. And that's a really good thing.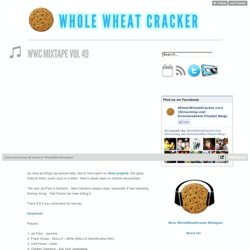 As slow as things are around here, due to time spent on other projects , still gotta holla at WWC every once in a while. Here's whats been on rotation around here. The new Jai Paul is fantastic.
Whole Wheat Cracker Streaming Playlist Mixtapes and MP3s. An Every Genre Music Blog.
div h1 401 - unauthorized p you're not authorized to access that div h1 404 - page not found p we're having trouble finding what you want div h1 500 - internal error p something went horribly wrong. what did you do?! #search.welcome .hero-unit .span6 h2 Watch music videos on jukesy!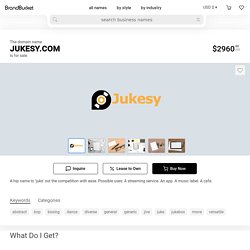 Index of /Music/Blues
Index of /Music/Blues Name Last modified Size Description Parent Directory - Al Kooper/ 05-Dec-2009 15:24 - Alan Price - I Put A Spell On You.mp3 06-Dec-2009 01:10 1.1M Albert Collins/ 05-Dec-2009 15:30 - Albert King/ 30-Dec-2010 11:20 - Allman Brothers/ 31-Dec-2010 13:59 - Alvin Youngblood Hart/ 05-Dec-2009 15:50 - Ana Popovic/ 05-Dec-2009 15:53 - Angela Strehli/ 05-Dec-2009 15:57 - B.B.
Here is a list of the best acoustic songs ever written. Acoustic music has come a long way over the years, so many are "oldies" and many are "newies." We are basing this list off of historical album sales, the ever so objective factor of acoustic-ness, but mostly how easily they make us cry. They are mostly arranged in alphabetical order, by song – so make sure you check out the whole list!