Listen
The Seedy Seeds - Verb Noun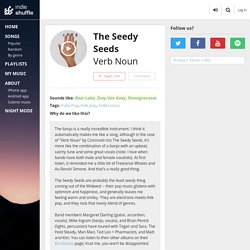 What's so good?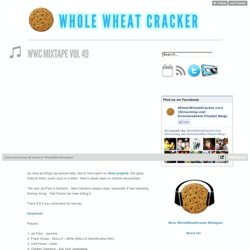 As slow as things are around here, due to time spent on other projects , still gotta holla at WWC every once in a while. Here's whats been on rotation around here. The new Jai Paul is fantastic.
Whole Wheat Cracker Streaming Playlist Mixtapes and MP3s. An Every Genre Music Blog.
Index of /Music/Blues
Index of /Music/Blues Name Last modified Size Description Parent Directory - Al Kooper/ 05-Dec-2009 15:24 - Alan Price - I Put A Spell On You.mp3 06-Dec-2009 01:10 1.1M Albert Collins/ 05-Dec-2009 15:30 - Albert King/ 30-Dec-2010 11:20 - Allman Brothers/ 31-Dec-2010 13:59 - Alvin Youngblood Hart/ 05-Dec-2009 15:50 - Ana Popovic/ 05-Dec-2009 15:53 - Angela Strehli/ 05-Dec-2009 15:57 - B.B.
The Best of Disney | thefleishman | 8,000+ likes | 78
Here is a list of the best acoustic songs ever written.