Divers
Amazon.com: acquiert LOVEFiLM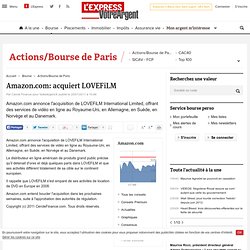 Amazon.com annonce l'acquisition de LOVEFiLM International Limited, offrant des services de vidéo en ligne au Royaume-Uni, en Allemagne, en Suède, en Norvège et au Danemark.
Amazon acquires LoveFilm, the Netflix of Europe
Firefox claims victory in browser wars
Mozilla's Firefox has overtaken Microsoft's Internet Explorer as the leading browser in Europe – the first time Microsoft has lost its top spot in a major market.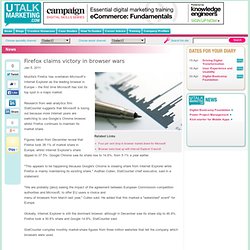 Steve Jobs annonce son départ en congés maladie
Posted in Tech blog on January 12th, 2011 by Pingdom What happened with the Internet in 2010?