General
Easily Remove Image Backgrounds Online - Clipping Magic. Foundation: HTML Templates. Tinycon - Favicon Alert Bubbles. Tinycon allows the addition of alert bubbles and changing the favicon image.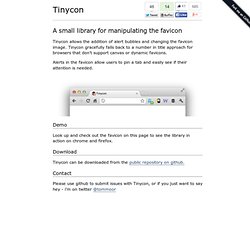 Tinycon gracefully falls back to a number in title approach for browsers that don't support canvas or dynamic favicons. Alerts in the favicon allow users to pin a tab and easily see if their attention is needed. iPad Wireframe .EPS | Sarah Parmenter, a web and UI designer. To celebrate the launch of the iPad, and undoubtedly another fantastic platform to design for, I have designed an iPad Wireframe to help you with the design process for yourself and/or your clients.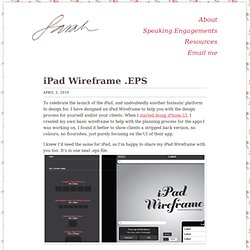 When I started doing iPhone UI, I created my own basic wireframe to help with the planning process for the apps I was working on, I found it better to show clients a stripped back version, no colours, no flourishes, just purely focusing on the UI of their app. I knew I'd need the same for iPad, so I'm happy to share my iPad Wireframe with you too. Freebies | Web Design Ledger. 599 shares 8 Must Have Free Fonts for your Designs Need some fresh fonts for your new projects?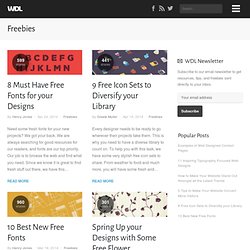 We got your back.
---