Awesome
Hot Girls with Random Facts Gallery. Funny awesome forts. You Brilliant Baztard! Artist Garrett Miller enhanced your kid's art. DMA-Daily-morning-awesomeness-19. Borderline Genius (21 Photos. My '80s childhood. 8 Actors You Won't Believe Voiced Famous Cartoon Characters. Arsenio Hall Was One of The Real Ghostbusters You know him best as ...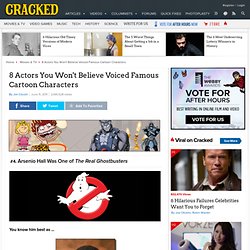 Via LA Times. Hero construction worker saves drowning woman (10 Photos. Patricia Neely and her husband Alan were scouting for the perfect place to watch a firework display in Des Moines, Iowa, when their boat got too close to a dam and washed over.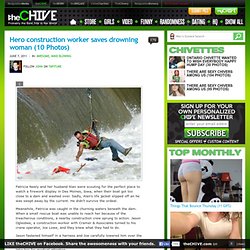 Sadly, Alan's life jacket slipped off an he was swept away by the current. He didn't survive the ordeal. Meanwhile, Patricia was caught in the churning waters beneath the dam. The Russian Beverly Hills (35 Photos. A few brilliant movie murals by Justin Reed. Celebs hanging out. Follow Bob on Tapiture Via Awesomepeoplehangingouttogether Elvis Presley, Joe Esposito, Frank Sinatra and Fred Astaire Mick Jagger, Madonna and Tony Curtis Woody Allen and Michael Jackson.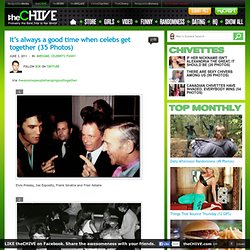 Bizarre cartoon art. I love childhood nostalgia. Amazing street art graffiti. Delicious Food Photo Gallery. Hiding the Lockheed Plant during World War II - wow this is amazing! Hidden in Plain View During WW II Lockheed (unbelievable 1940s pictures).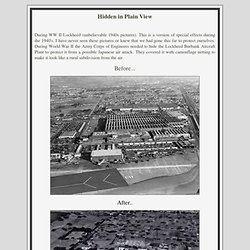 This is a version of special effects during the 1940's. A former Cement Factory is now the workspace and residence of Ricardo Bofill... Image Courtesy of Ricardo Bofill Architect: Ricardo BofillProgram: Architectural offices /archives /model laboratory /exhibition space /Bofill's-apartment /guest rooms /gardensLocation: Barcelona, SpainTotal floor area: 3,100 square meters and gardensHouse area: 500 square metersDate Completed: 1975 There is nothing as good as an aged bottle of wine; and in this case the aged bottle of wine is a project which was completed in 1975, but is still worth mentioning!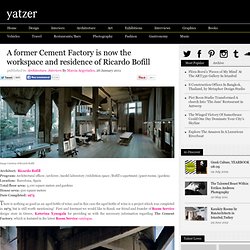 First and foremost we would like to thank our friend and founder of Room Service design store in Greece, Katerina Xynogala for providing us with the necessary information regarding The Cement Factory, which is featured in the latest Room Service catalogue. The Cement Factory was discovered in 1973, it was an abandoned cement factory and partially in ruins, comprised of over 30 silos, underground galleries and huge engine rooms; Ricardo Bofill bought it and began renovation works. Wavegarden man-made surfing wave pools and lakes. Behind the Scenes Gallery.
---