Parents [Kids]
The Kid Scoop: Montreal's Free! Activity reference for Kids
Éducaloi - La loi vos droits - Parents - Le choix de l'enfant relativement à sa garde
Egzakt : Agence de communication
Enfant de 3 ans et plus. Nos conseils pour l'épanouissement de l'enfant
Bambin TV - La Web TV des enfants
Sites and Key Pages of the COMIX35 / ROX35 Media, Inc. Ministry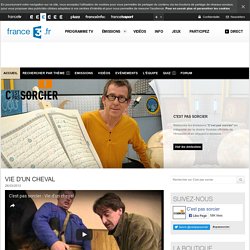 Fred part à la recherche de chevaux dans le plus prestigieux des haras nationaux, le Haras du Pin en Normandie. Il y découvre des chevaux pur-sang et des percherons. Nous parlerons également de l'entraînement des différents types de chevaux, du débourrage avec un éleveur et du dressage.
DM Kids : Vidéos pour les Kids sur kids.dailymotion.com
Renewable energy sources including biomass, hydropower, geothermal, wind, and solar provide 8% of the energy used in the United States. Most renewable energy goes to producing electricity. File Scrub 1 ::::: EE ... renewable_home-basics
EIA Energy Kids - Renewable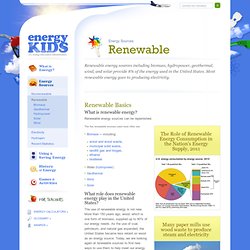 Home Page
This entire web site and all its contents (except where other individual copyrights are specified) is Copyright © ROX35 Media, Inc. All rights reserved. "COMIX35", "ANIMAX35", and "New Life Literature Asia/USA" are all DBAs and trademarks of ROX35 Media, Inc. "Christian Comics International", "Christian Comics Catalog", "International Christian Comics Competition (ICCC)", "Christian Comics Pioneers", and the series title "Personal Testimony Comics" (in continuous use since first publication in Christian Comics & Games Magazine in 1996) are all trademarks of Nate Butler currently administered by ROX35 Media, Inc. by special arrangement. All rights reserved worldwide. Other names, logos, and/or images used on this site that are not DBAs or trademarks of ROX35 Media, Inc., or are not copyrighted by ROX35 Media, Inc., are TM and/or Copyright © by their respective owners.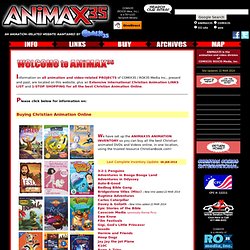 Parents' Action for Children
Locate a Missing Child
April, 2014: Exhibiting at the Kensington, MD, International Day of the Book. May 17, 2014: Exhibiting at the Gaithersburg, MD, Book Festival. Dr. McIntire is available to speak on parenting topics at meetings and conferences for parents, teachers, or counselors.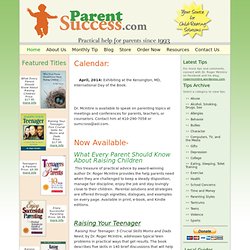 ParentSuccess.com » Top Parenting Tips, Books, and Resources
Les « Lundis de La Chaîne » Dans le cadre des "Lundis de La Chaîne", découvrez l'intervention de Philippe Douste Blazy, dans une conférence intitulée: "La solidarité sauvera le monde". Visionnez la vidéo « La glace à la vanille » le prochain livre d'Alain Deloche "La glace à la vanille", le prochain livre d'Alain Deloche paraîtra le 24 avril 2014. Aux quatre coins du monde, ce livre nous relate la rencontre entre la chirurgie et l'histoire de vies bouleversées par la maladie, la tragédie ou la folie des hommes.
La Chaîne de l'Espoir - Association humanitaire d'aide à l'enfance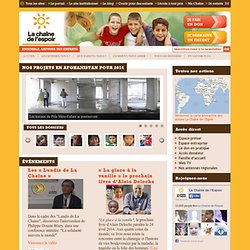 Gnomeo & Juliet
Festival international du film pour enfants de Montréal - du 26 février au 6 mars 2011
Looking for cyber wise? | cyberwise.ca
Santé et sécurité des enfants – Site Web Canadiens en santé
Santé et sécurité des enfants – Site Web Canadiens en santé