Associations
Women In Film
Writers Guild of America, West
Women In Animation
UFVA | University Film & Video Association
Texas Association of Film & Tape Professionals
SPIE - the international society for optics and photonics
SODEC — Société de développement des entreprises culturelles
Home - SMPTE.org
SOC - The Society of Camera Operators: Home
Society of Broadcast Engineers
SID - Society For Information Display
Otto-Friedrich-Universität Bamberg: International Society for Dialectology and Geolinguistics
Dear Members, most of you certainly still remember our very enjoyable time in Maribor, Slovenia. In this context, I'm very pleased that I can already forward to you the invitation of the Vienna Academy of Science to hold the next SIDG congress in 2012. For this early invitation I would like to thank our member Eveline Wandl-Vogt for the initiative she took in Vienna. The congress will take place between July 23 and July 27, 2012 at the Academy.
imaging.org - Home
SALT
Sesame Workshop: The Non-Profit Behind Sesame Street and So Much More! - Sesame Workshop
RAB.com
PMA - Promotion Marketing Association, Inc.
Wedding Favors, Bridal Shower Favors, Party Favors & Baby Shower Favors: Products With Personality
Home
Producers Guild of America
Home | Printing Industries of America - Printing.org
PCIA - The Wireless Infrastructure Association
PSA :: Educating and Connecting People through Photography
Nabanet.org >> SEO & Internet Marketing
npes
nyfvc
NARM.COM
Motion Picture Association of America
iNARTE, A Telecommunications Certification Association
In-Plant Printing and Mailing > Home
L E S N A .O R G : PENZION LESNA : ubytovanie : Unterkunft : accomodation : zakwaterowanie :  cazare : cestovanie : Reisen : travel : Vysoké Tatry : Hohe Tatra : High Tatras : lyžovanie : ski : turistika : trekking  
GIAA: Guild of Italian American Actors
Graphic Artists Guild - Home
FilmL.A., Inc.
DMA: Direct Marketing Association | Conferences, Seminars, Research & Articles
CEA - Consumer Electronics Association
2013 Call for Research Grant Proposals CCUMC invites faculty, staff, graduate, and undergraduate students to submit research proposals for the 2013 Donald A. Rieck Research Grant.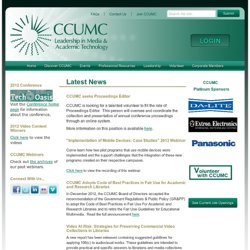 Home
CMMA
Chicago Film Critics Association
Home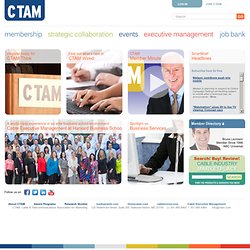 GMC TV to move more quickly on its rebranding GMC TV has decided to rebrand as UP in June, rather than September, based on a strong, positive response to the change from a - More - Small cablers, telecoms to take part in Senate hearing on rural issues
Broadcasters Foundation of America
Broadcast Education Association - Educating for tomorrow's media
JUNO Awards
Women in Communications|Communications Association|Students Communications| Clarion Awards| Webinars
Arizona Production Association
American Sportscasters Online
Alliance for Women in Media | Celebrating 60 Years
American Optometric Association - Serving Doctors of Optometry & Their Patients
American Society of Media Photographers
ASC: The American Society of Cinematographers
APAG, American Photography Artist Guild, Master Professional Design, Art, Photography
American Management Association
American Foundation for the Blind - Home Page
AFTRA Special Notice
ACE Film Editors
Center for Children and Media Home Page
ALA | American Association of School Librarians (AASL)
American Association of School Administrators
Welcome to AAVIM!
ALMA International
AMPTP - Alliance of Motion Picture and Television Producers
Alliance for Community Media
Acoustical Society of America
Agency for Instructional Technology (AIT)
Home | Academy of Television Arts & Sciences
The Academy of Science Fiction Fantasy & Horror Films
Xplor International -
Denver Film + Motion, Post Production, Interactive, Video - Denver Colorado