Photoshop
Online Photoshop Tutorials, Tips and News. Tutorial Outpost – Photoshop Tutorials, Flash Tutorials, and more! Playing with Displace Filter in Photoshop. I have been playing a lot with the Displace filter in Photoshop and I still get impressed with how powerful it is.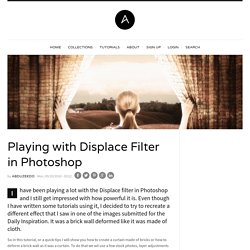 Even though I have written some tutorials using it, I decided to try to recreate a different effect that I saw in one of the images submitted for the Daily Inspiration. It was a brick wall deformed like it was made of cloth. So in this tutorial, or a quick-tips I will show you how to create a curtain made of bricks or how to deform a brick wall as it was a curtain. To do that we wil use a few stock photos, layer adjustments and the Displace filter in Photoshop CS5.
Health
Pixeden. Free Premium Design and Web Resources. 60+ Free and Premium Business Card PSD Print Templates. Business card PSD print templates are great when you need to promote your business related products or personal services.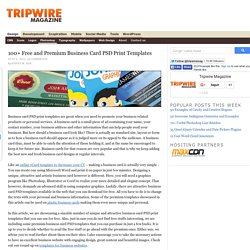 A business card is a small piece of ad containing your name, your contact number, your business address and other information that can help people avail your business. But how should a business card look like?
---