Travel stuff
If you're like most bargain airfare seekers, chances are your flight shopping goes something like this: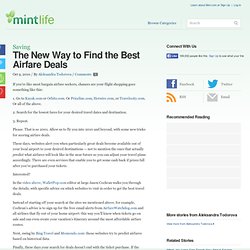 Keeping simple tips in mind while traveling can enable you to visit places like Egypt with ease. If you've never traveled or you travel all the time, simple tips will help all over the worldDon't ever carry your actual passport with you -- bring a copy insteadCarry a "dummy" wallet with old, expired credit cards in case you are robbed (Matador) -- Hindsight is 20/20, right? Well, foresight can be near to it when you have the expertise of some seriously savvy travelers at your fingertips. Like the Matador team.
80 things we wish we knew before we started traveling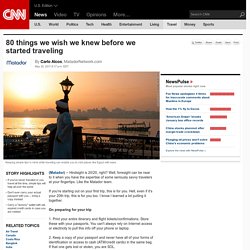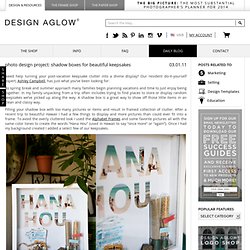 Need help turning your post-vacation keepsake clutter into a divine display?