Travel stuff
If you're like most bargain airfare seekers, chances are your flight shopping goes something like this: 1. Go to Kayak.com or Orbitz.com . Or Priceline.com , Hotwire.com , or Travelocity.com . Or all of the above. 2.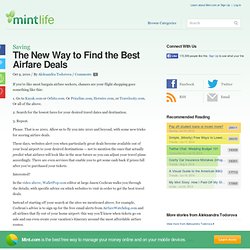 Keeping simple tips in mind while traveling can enable you to visit places like Egypt with ease. If you've never traveled or you travel all the time, simple tips will help all over the world Don't ever carry your actual passport with you -- bring a copy instead Carry a "dummy" wallet with old, expired credit cards in case you are robbed ( Matador ) -- Hindsight is 20/20, right? Well, foresight can be near to it when you have the expertise of some seriously savvy travelers at your fingertips. Like the Matador team.
80 things we wish we knew before we started traveling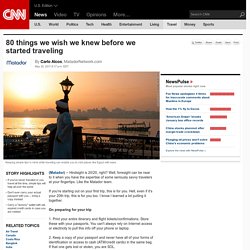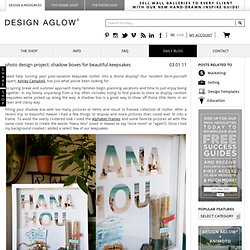 Need help turning your post-vacation keepsake clutter into a divine display? Our resident do-it-yourself expert, Ashley Campbell , has just what you've been looking for: As spring break and summer approach many families begin planning vacations and time to just enjoy being together. In my family unpacking from a trip often includes trying to find places to store or display random keepsakes we've picked up along the way. A shadow box is a great way to show off those little items in an clean and classy way. Filling your shadow box with too many pictures or items and result in framed collection of clutter.