Capital Investment
Citizen Capital - Contact
WeekEnd BeMyApp : vous avez une idée d'application bada venez la présenter aux développeurs et designers présents et repartez avec votre application développée, une équipe et peut-être un prix !
Home | PROfounders Capital
My Profile
Idinvest Partners | Partenaire de la croissance des entreprises
With more than 40 years of experience in Silicon Valley and a consistent focus on technology investing, our team has developed sector expertise and extensive, multi-generational networks in the entrepreneurial and venture capital communities. Our knowledgeable back-office team focuses on client service, regulatory compliance, and tax, finance, and accounting matters. The team's strong relationships and mutual support enable us to work closely together, combining the right elements to benefit our portfolio companies and investors.
Glynn Capital Management : Our Team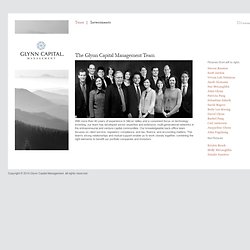 TA VENTURE | HOME
Javelin Venture Partners
Cyrte Investments
Redalpine | early stage investments by entrepreneurs
GP Bullhound
Accueil
EARLYBIRD | Venture Capital: WELCOME
Orkos Capital is a private equity management company created in 2006. The members of the Orkos Capital team started working together in the early 1990's and have been acting as an independent team since 1999. Orkos is a Greek term which means "the oath". This choice reflects our commitment towards our investors as well to our investee companies. Our approach is to offer long-term support to management teams with a deliberate innovation-based value creation strategy in the sectors of information and communications technologies. Since 1990, we have invested around 400 M€ through the funds ETMF I, ETMF II and Orkos III.
ORKOS Capital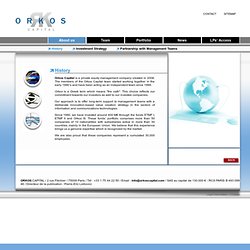 Home - Gimv
addventure
Hi Invest - Dentressangle Initiatives
Investisseur en capital-risque, Ventech s'associe depuis 1998 avec les meilleurs entrepreneurs dans les secteurs des Technologies de l'Information. Avec plus de 360 M€ sous gestion, Ventech sélectionne et finance les projets européens les plus ambitieux et les accompagne dans leur développement international.
What we do | balderton capital
Private Equity Expert - Home | Crédit Agricole Private Equity
Banexi Ventures Partners - Financial partner for high-tech companies : About us
FRA - 360° Capital Partners
Baseline