Simply awesome
Where to go for Lunch? Let the Lunch Goddess Decide for You!!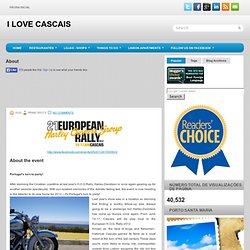 ~ I LOVE CASCAIS
Portugal's turn to party!
Cristiano Ronaldo Biography 2011-2012
<object classid="clsid:D27CDB6E-AE6D-11cf-96B8-444553540000" codebase="http://download.macromedia.com/pub/shockwave/cabs/flash/swflash.cab#version=5,0,0,0" width="51" height="14"><param name="BGCOLOR" value="#000000" /><param name="movie" value="../text10.swf" /><param name="quality" value="high" /><embed src="..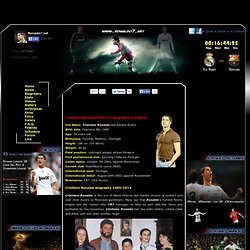 » The Church of Google
Gift Couture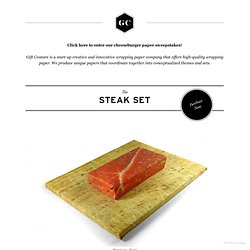 Gift Couture is a start-up creative and innovative wrapping paper company that offers high-quality wrapping paper sets. We produce unique papers that coordinate together into conceptualized themes and sets. This is exemplified in the Cheeseburger set that we chose to use as the initial project.
The Lazy Beggars, Los Vagos Vagabundos, Die Faulen Bettler
Fast
Fast
Fred & Friends Positivity Glass | Half Full Glass
Hamburger Phone | Shop Novelty Electronic Gifts
Buttered Toast Wallet | Faux Leather Toast Wallet
The Best Of The Philosoraptor Meme | Runt Of The Web
Fantabulosity
going going gone, Smiling at your crush: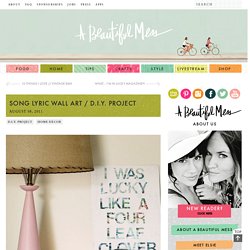 A couple weeks ago, I found a paint-by-number at an unbeatable price.
Looking for a way to fill that blank wall but don't have permission to paint? All you need is a trip to a major hardware store and an afternoon in front of a good movie to take care of that little dilemma. Supplies Needed: Large frame with paper insert, a ton of pretty paint chips, double-sided tape squares, and vinyl letters appropriate to the size of your frame or phrase (4" - 6").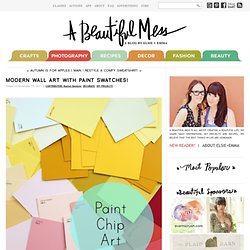 I love the look of family photos printed on canvas, but I never knew I could make them at home!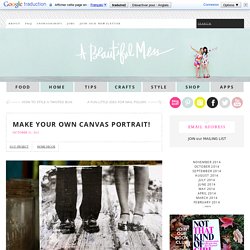 hello hello. i recently posted a few photos of a couple of photo banners i made for my store. i got tons of questions about the project, so i decided to write you a short & sweet little tutorial about how it's done. here are my original two. i made them with two boxes of bad polaroid film (no worries, it happens, i was refunded... but i still couldn't bear to waste the photos even though they were unexposed).
photo banner tutorial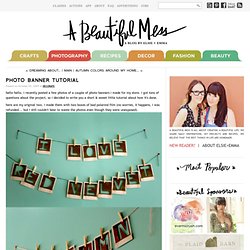 Bulk Candy Super Store! .... CandyWarehouse.com Online Candy Store