My randomness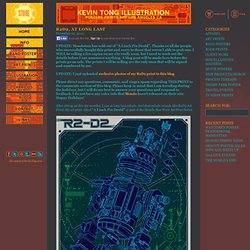 UPDATE: Mondotees has sold out of "A Linch Pin Droid". Thanks so all the people who successfully bought this print and sorry to those that weren't able to grab one. I WILL be selling a few copies on my site really soon, but I need to work out the details before I can announce anything. A blog post will be made here before the prints go on sale.
R2D2, at LONG LAST — TRAGIC SUNSHINE
Casual Profanity
The Ghosts of Amsterdam « How to be a Retronaut
DVD] Radiohead - Glastonbury 1997 [Full Concert]
At Home With Butch Anthony - Butch Anthony's Art Shapes His Rural Alabama Home
LIKE a medieval village, Butch Anthony's 80-acre family compound is a self-contained universe, and every inch of it is an expression of his prodigious creative spirit. It makes a tempting destination for folk art aficionados, as well as the sort of art world tourists who've already ticked Marfa, Tex., or Joshua Tree, in the California desert, off their lists. Mr.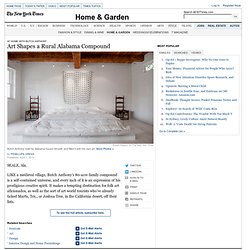 Gallery: Paintings inspired by paused VHS tapes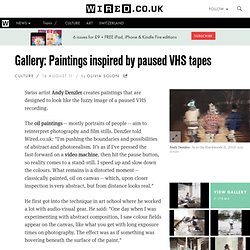 Swiss artist Andy Denzler creates paintings that are designed to look like the fuzzy image of a paused VHS recording. The oil paintings -- mostly portraits of people -- aim to reinterpret photography and film stills.
Public Workers Rush for Retirement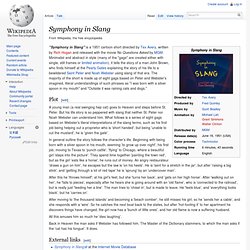 "Symphony in Slang" is a 1951 cartoon short directed by Tex Avery, written by Rich Hogan and released by MGM.
Symphony in Slang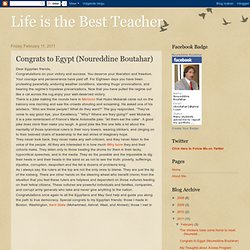 Dear Egyptian friends,Congratulations on your victory and success. You deserve your liberation and freedom.
Congrats to Egypt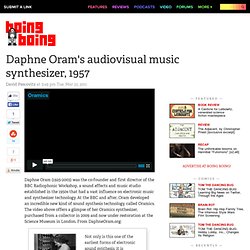 Daphne Oram (1925-2003) was the co-founder and first director of the BBC Radiophonic Workshop, a sound effects and music studio established in the 1950s that had a vast influence on electronic music and synthesizer technology. At the BBC and after, Oram developed an incredible new kind of sound synthesis technology, called Oramics.
Daphne Oram's audiovisual music synthesizer, 1957