The american scholar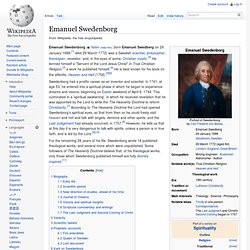 Emanuel Swedenborg
Emanuel Swedenborg ( listen ; born Emanuel Swedberg ; 29 January 1688 [ 1 ] – 29 March 1772) was a Swedish scientist , philosopher , theologian , revelator, and, in the eyes of some, Christian mystic . [ 2 ] He termed himself a "Servant of the Lord Jesus Christ" in True Christian Religion , [ 3 ] a work he published himself. [ 4 ] He is best known for his book on the afterlife, Heaven and Hell (1758). [ 5 ] [ 6 ]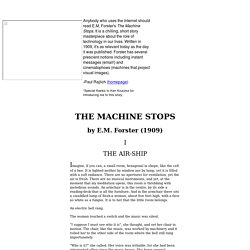 I magine, if you can, a small room, hexagonal in shape, like the cell of a bee. It is lighted neither by window nor by lamp, yet it is filled with a soft radiance.
The Machine Stops
" The Machine Stops " is a science fiction short story (12,300 words) by E. M. Forster .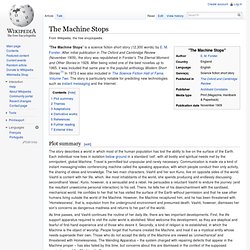 Plotinus ( / p l ɒ ˈ t aɪ n ə s / ; Greek : Πλωτῖνος ) (ca. 204/5–270 CE) was a major philosopher of the ancient world. In his system of theory there are the three principles: the One, the Intellect, and the Soul. [ 1 ] His teacher was Ammonius Saccas and he is of the Platonic tradition. [ 2 ] Historians of the 19th century invented the term Neoplatonism [ 2 ] and applied it to him and his philosophy which was influential in Late Antiquity . Much of the biographical information about Plotinus comes from Porphyry 's preface to his edition of Plotinus' Enneads .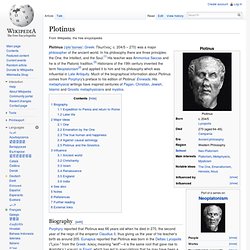 Plotinus
The American Scholar
Texts : Nature: Addresses/Lectures : Addresses : THE AMERICAN SCHOLAR