Story Telling
jonorech
All About Creative Commons And Copyright
Home | Digitales
cds-cookbook
7 Elements of Digital Storytelling As you begin planning your story, you'll start by carefully developing an understanding of the seven elements of digital storytelling (http://www.storycenter.org). These elements (links on the right) will become the building blocks you will use to plan and create your story. We''ll briefly describe each element and show samples of stories that were created by students and teachers from Hawaii, Guam, Saipan, Palau, and Alaska.
7 Elements of Digital Storytelling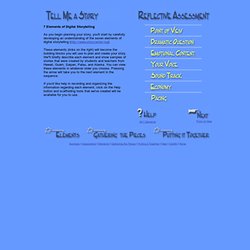 Resources and links for today's full day workshop, "Digital Storytelling for First Nations, Tribes, Communities and Families," are available on wiki.wesfryer.com/Home/handouts/ds. This workshop is being presented at the 2012 International Conference of Indigenous Archives, Libraries and Museums in Tulsa, Oklahoma. The workshop description is: Digital storytelling in museums, libraries, galleries, and other public spaces can […]
StoryChasers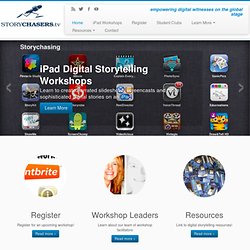 Collaborative storytelling
50+Ways - home
Storify · All the stories happening on social media.