Story Telling
jonorech
All About Creative Commons And Copyright
Home | Digitales
cds-cookbook
7 Elements of Digital Storytelling As you begin planning your story, you'll start by carefully developing an understanding of the seven elements of digital storytelling (http://www.storycenter.org). These elements (links on the right) will become the building blocks you will use to plan and create your story. We''ll briefly describe each element and show samples of stories that were created by students and teachers from Hawaii, Guam, Saipan, Palau, and Alaska.
7 Elements of Digital Storytelling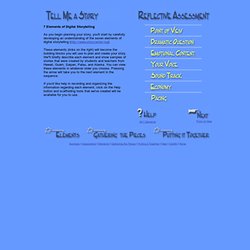 Although the links to the video illustrations for this preview are integrated into the text you've been reading, sometimes it's nice to have a separate list to which you can refer (particularly when you are working with students). Below is a list of quick links to the 16 video examples used in this free preview to the Atomic Learning Video Storytelling Guide. The full Guide, available to subscribers, contains over 75 example movies!
Atomic Learning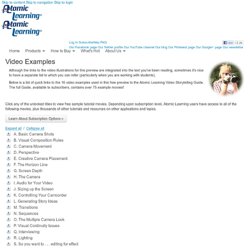 StoryChasers
Collaborative storytelling
50+Ways - home
Storify · All the stories happening on social media.