Random
- StumbleUpon. Don Kenn. European History Interactive Map - StumbleUpon. Grimm and Other Folk Tales : Cory Godbey. They tried to make the world forget his name - Nikola Tesla the greatest...
Norway Massacre: The Killer's Mind. It's the world's worst spree killing.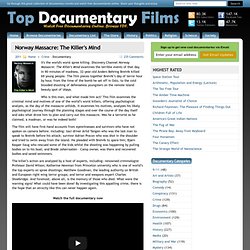 Discovery Channel Norway Massacre: The Killer's Mind examines the terrible events of that day. In 90 minutes of madness, 32-year-old Anders Behring Breivik killed 69 young people. The film pieces together Breivik's day of terror hour by hour, from the time of the bomb he set off in Oslo, to the cold blooded shooting of defenseless youngsters on the remote island beauty spot of Utøya. Who is this man, and what made him act? Water is dangerous. This was found on the newsgroup: rec.humor.funny A student at Eagle Rock Junior High won first prize at the Greater Idaho Falls Science Fair, April 26.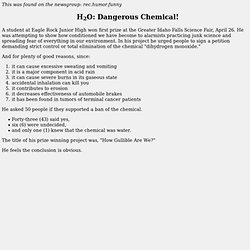 He was attempting to show how conditioned we have become to alarmists practicing junk science and spreading fear of everything in our environment. 20 PSD Tuts That Will Turn You Into A Photoshop Guru :: Reflex Stock Pho... - StumbleUpon. Many people can use Photoshop, but only a select few can call themselves gurus.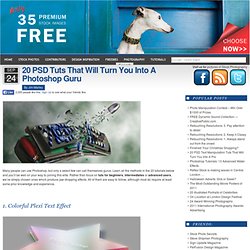 Learn all the methods in the 20 tutorials below and you'll be well on your way to joining this elite. Rather than focus on tuts for beginners, intermediates or advanced users, we've simply chosen ones which produce jaw-dropping effects. All of them are easy to follow, although most do require at least some prior knowledge and experience.
---