Things I want
Charles Darwin's first ever sketch of a tree of life , in the shape of an actual tree, with finches perched on the branches. Each branch and minute detail of Darwin's original drawing is represented, and each finch represents the A, B, C and D marks on his sketch. The sketch appeared in his private notebook ("Notebook B on the transmutation of species," 1837–1838). From a side view, the shape of the tree matches perfectly with Darwin's drawing (look at the last image for a comparison). If you look carefully, you'll notice that each finch is slightly different, and the more apart they are from each other in the evolutionary tree, the more distinct the differences are.
Darwin's Cladogram Tree with Finches by joabaldwin on Shapeways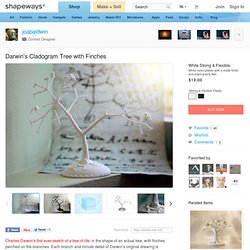 Meditation Time Vinyl Sticker by PaperWaspNest on Etsy
Hidden Vision | Elegant and Innovative TV Mounts | Gallery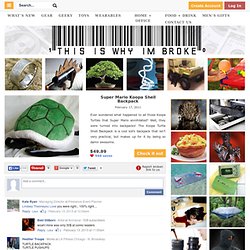 It seems that the applications of the Koopa shells are endless. Apart from making extremely effective street fighting weapons, it turns out they also make great storage pouches. The Super Mario Koopa shell backpack is a stylish and geeky backpack that's not only useful but fun to wear as well.
Super Mario Koopa Shell Backpack
Super Mario Pipe Coffee Mug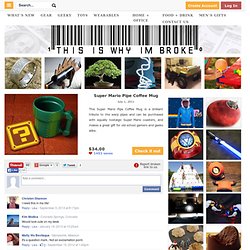 Everyone is a fan of the old school Mario Brothers. And it's well known that when you find a pipe, you should see where it leads. It might be an alternate world, and it could certainly be nowhere at all but it's always worth a try. This mug is a warp pipe just like the ones you'd see in the SNES version of Super Mario Brothers. Be careful with the piranha plants as you descend!