7th/8th Grades
NYC. Tutorial - Create Graphs and Charts In MS Excel With 1D or 2D Data. Charting or graphing of data makes it easier to understand a trend about presentation of data.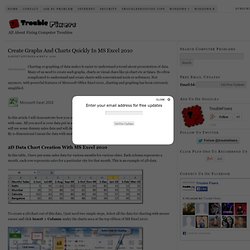 Many of us need to create such graphs, charts or visual chars like pi-chart etc at times. Its often complicated to understand and create charts with conventional tools or softwares. Not anymore, with powerful features of Microsoft Office Excel 2010, charting and graphing has been extremely simplified. Excel Charts and Graphs Tutorial - How to Make and Create, MS 2007 Excel 2010. When should you use a chart?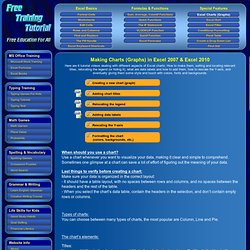 Use a chart whenever you want to visualize your data, making it clear and simple to comprehend. Sometimes one glimpse at a chart can save a lot of effort of figuring out the meaning of your data. Slide Design for Developers. So I gave this talk called How GitHub Uses GitHub to Build GitHub.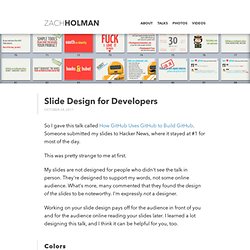 Someone submitted my slides to Hacker News, where it stayed at #1 for most of the day. This was pretty strange to me at first. My slides are not designed for people who didn't see the talk in person.
---