6th/7th Grade
Coding/Programming
Loutensock Computer Lab. Sketchup. Log In Page. Pora Ora : The Online 3D Educational Game for Children. Animation. Teacher Guide. The Great Piggy Bank Adventure. Race 4 The Future. Zoop. News Show. Radio Morning Show. Muvizu Tutorials. Using Excel to Create a Chart or Graph at Internet 4 Classrooms. Step 1 - Launch Excel - If Excel is already open on your workstation open a new Excel workbook, There are three ways to do that. 1.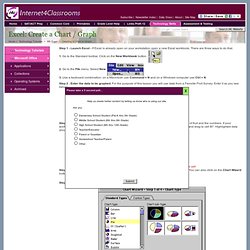 Go to the Standard toolbar. Click on the New Workbook button. 2. Gotbrainy. Cell Phone Assignment.
Green Screen. Www.paint.net.
---