Cool
Tattoos. 8054.jpg (420×6280) Awesome Things (39 pics) A Human-Sized Pin Toy, for Cheeky Interactions. TAIPEI STAR- Convertible Ring (Black - Single) YesStyle.com.hk ships to Hong Kong and Mainland China.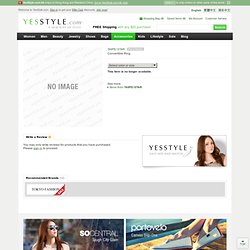 Go to YesStyle.com.hk now. <select class="selectsiteoption sfont" name="selectForNoJs"><option selected="selected" value="option0">Select</option><optgroup label="YesStyle Sites"><option value="option1">United States / Global</option><option value="option2">Canada</option><option value="option3">Australia</option><option value="option4">United Kingdom</option><option value="option5">Hong Kong & China</option></optgroup><optgroup label="USA Retail Stores"><option value="option6">San Francisco, CA</option><option value="option7">San Jose, CA</option></optgroup></select> Select to ship orders to other parts of the world.
L_g0016731592.jpg (600×391) L_g0016731598.jpg (600×400) Recicla un bidón... Moonwalkers. Spiders in Pakistan encase whole trees in webs. Even the elders in Pakistan's Sindh province admit they've never seen anything like it: whole trees encased in webs by millions of invading spiders.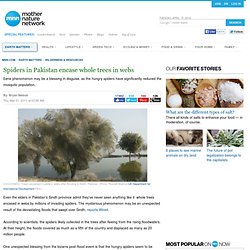 The mysterious phenomenon may be an unexpected result of the devastating floods that swept over Sindh, reports Wired. According to scientists, the spiders likely collected in the trees after fleeing from the rising floodwaters. At their height, the floods covered as much as a fifth of the country and displaced as many as 20 million people. The Book Surgeon (15 pieces) Using knives, tweezers and surgical tools, Brian Dettmer carves one page at a time.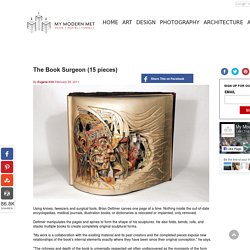 Nothing inside the out-of-date encyclopedias, medical journals, illustration books, or dictionaries is relocated or implanted, only removed. Dettmer manipulates the pages and spines to form the shape of his sculptures. He also folds, bends, rolls, and stacks multiple books to create completely original sculptural forms.
---