Marketing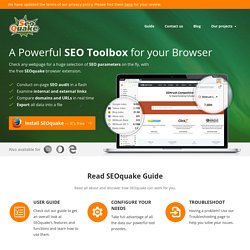 SEOquake parameters Users can create their own parameters for SEOquake. In order to do so: open SEOquake preferences, switch to bookmark Parameters, press the button New and fill required fields. Please note: Technical support does not answer questions on how to write parameters.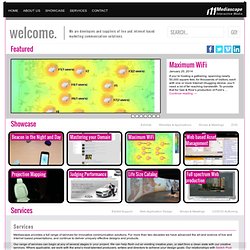 Motion captured animation, rendered and composited in real time For the 2005 GM Theater at NAIAS, Mediascape, with Jack Morton Worldwide and RFG Productions, won the MCAI best of show award for the CADWoman presentation. It was the second consecutive best of show award for that team, since the previous year's award for a project at Epcot. We also won the gold awards in the categories of "External Communications" and "Live Events/Business Theater" with Universal Images, our Graphics and Editing partner on the project. Mediascape's primary role in this project was the development of the technology framework, which required a considerable amount of advanced software and hardware.
Mediascape
Gaming Destination Images: Implications for Branding -- Kneesel et al. 49 (1): 68 -- Journal of Travel Research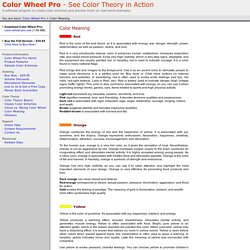 Red Red is the color of fire and blood, so it is associated with energy, war, danger, strength, power, determination as well as passion, desire, and love. Red is a very emotionally intense color. It enhances human metabolism, increases respiration rate, and raises blood pressure. It has very high visibility, which is why stop signs, stoplights, and fire equipment are usually painted red. In heraldry, red is used to indicate courage.
Your Website in the Mind of Your Customer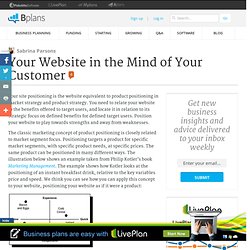 Your site positioning is the website equivalent to product positioning in market strategy and product strategy. You need to relate your website to the benefits offered to target users, and locate it in relation to its strategic focus on defined benefits for defined target users. Position your website to play towards strengths and away from weaknesses.