Marketing
Mediascape
Gaming Destination Images: Implications for Branding -- Kneesel et al. 49 (1): 68 -- Journal of Travel Research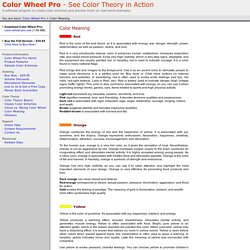 Red Red is the color of fire and blood, so it is associated with energy, war, danger, strength, power, determination as well as passion, desire, and love.
American Marketing Association: Puget Sound Chapter
Your Website in the Mind of Your Customer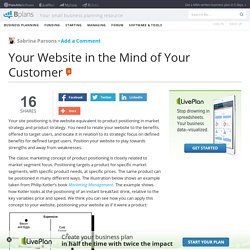 Your site positioning is the website equivalent to product positioning in market strategy and product strategy. You need to relate your website to the benefits offered to target users, and locate it in relation to its strategic focus on defined benefits for defined target users.