Great Images
Gcenter_spitzer_f40. Coolest. Stage. Ever | Nov 29, 2010. National Geographic?s Photography Contest?2010. A supercell thunderstorm rolls across the Montana prairie at sunset.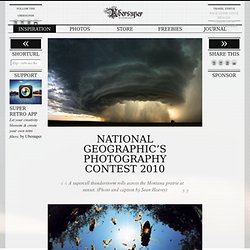 (Photo and caption by Sean Heavey) Salvation. Appreciate life to save the world. (Photo and caption by Hongsik Kim) The Music Of Love. Streetview. Best Pictures Of The Decade: The Noughties. TotallyCoolPix is all about the images and this is a retrospect all about the years 2000-2010 aka The Noughties.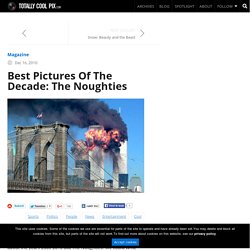 We could write about September 11th 2001 or the tsunami or countless earthquakes or the Middle East conflict or Barack Obama or Michael Schumacher or Saddam Hussein or Facebook or the human race. But we'll let the pictures speak for themselves. Note: The images are in no particular order, some contain graphic scenes and they are the personal choice of the editors. Ol Pictures of Alien Insects - Insect Macro Photography. NASA - The Frontier Is Everywhere.
---