Lecture numérique: logiciels PC
Kobo Touch Desktop. There's nothing worse than finishing a great read without something to go on to next.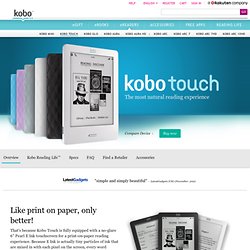 Luckily, with Kobo Touch, you'll never have that problem! With 2 GB of internal memory* and the option to expand up to 32 GB with a Micro SD card, Kobo Touch can store up to 30,000 of your favourite eBooks and documents, so you can keep reading as long as you want. *1 GB available to store content (1,000 eBooks). With Kobo Touch, you don't have to stop reading because your battery died. The Kobo Touch battery lasts up to a month a single charge** so you can keep reading as long as you like.
Com: Free Kindle Reading Apps. Sigil - A WYSIWYG ebook editor. Project code moved to Github The source code for Sigil is no longer being managed on Google Code.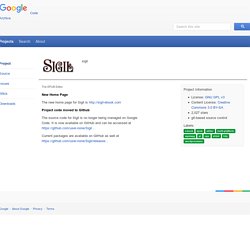 It is now available on GitHub and can be accessed at . E-book management. Dropbox.
---