Blogs
When the guy from the bar tries to sleep over
When someone says they don\'t need to drink to have fun
ワンピース | ファッション通販ならファッションウォーカー
magicalcreature.com Pre-Fall 2012 Magical Creatures Magical Creatures is a story written for Wildfox by critically acclaimed author, Francesca Lia Block. Francesca has been an inspiration for Wildfox creators, Emily Faulstich and Kimberley Gordon, since before the birth of Wildfox in 2007. Together Francesca, Emily and Kim have based a collection of dreamy T shirts on the story of 3 very different, magical girls who live in our favorite Wildfox cities – Ella , a fairy from Los Angeles, Cherie , a gypsy from Paris, and Dahlia , a witch from New York.
Inspiration for artists from Wildfox Couture - I LOVE WILDFOX - Magical Creatures!! Pre-fall, Wildfox and Francesca Lia Block collection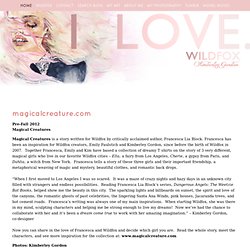 Lexi Lyla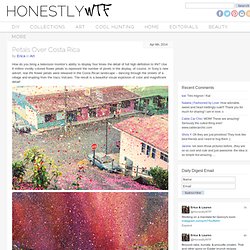 Cats painted in vintage wares, a shiba inu photographed in menswear, and creatures illustrated in dapper garb . . . clearly, we love portraits of animals in clothing over here at HWTF. And now, we've fallen for Yago Partal's Zoo Book . The rhinoceros is so bad ass in his bomber jacket and the koala is just too adorable in his Hawaiian shirt!
Honestly WTF
The Oreo Experience
When someone tells me they like True Blood
Drawing inspiration from Indonesia's rich heritage, Biyan Wanaatmadja creates elaborately adorned pieces with the most exquisite embroidery and ornate details. Frocks from his spring collection are worthy of nymphs and fairy tale princesses . . . so lovely. WTF there's more »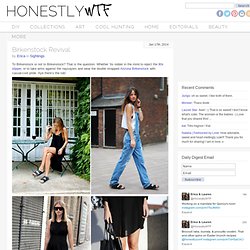 Honestly WTF
CYNTHIA LORENA | Never Settle For Less
#whatshouldwecallme
Human Resources Regional Service Center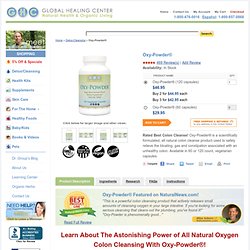 Frequently Asked Questions About Oxy-Powder® What is Constipation? Will I have abdominal cramping while taking Oxy-Powder®? Very few people experience cramping while taking Oxy-Powder®. If you do have abdominal cramping it should not last longer than the first 3 days of cleansing. This cramping may be due to one or more of the following situations:
Oxy-Powder® - Best in Colon Cleansing
Vigor Trail 2.0 Shoes
Strawberry Freckleface
I nterview by Bianca Valentino Kathleen Hanna is a feminist artist based in New York City. Her art has entertained, inspired, raised awareness, educated, created thoughtful discourse and sparked creativity in others for over two decades. Celebrated as spirited front-person for the groundbreaking 90s punk band Bikini Kill and more recently avant-garde multimedia group Le Tigre, Kathleen has, for better or for worse, worn her heart on her sleeve, navigating and sharing her journey. While exploring herself, the world and her place in it, she has become an incredibly loved and truly special person to many, to those that know her personally and to those that know her simply through her art. Latest musical project, The Julie Ruin , finds Kathleen with no expectations, creating for pure enjoyment, relishing the company of collaborating with friends and living a balanced, flourishing life.
Music features | Kathleen Hanna – The Collapse Board Interview | COLLAPSE BOARD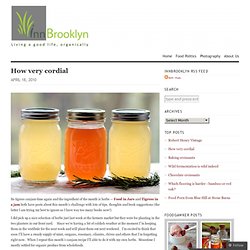 How very cordial « innBrooklyn
Its tigress canjam time again and the ingredient of the month is herbs — Food in Jars and Tigress in a jam both have posts about this month's challenge with lots of tips, thoughts and book suggestions (the latter I am trying my best to ignore as I have way too many books now!) I did pick up a nice selection of herbs just last week at the farmers market but they were for planting in the two planters in our front yard. Since we're having a bit of coldish weather at the moment I"m keeping them in the vestibule for the next week and will plant them out next weekend. I'm excited to think that soon I'll have a steady supply of mint, oregano, rosemary, cilantro, chives and others that I'm forgetting right now.
ExpressPros.com | Blog | Contact United States | Change Job Seekers Apply Online My Account Job Search
Express Employment Professionals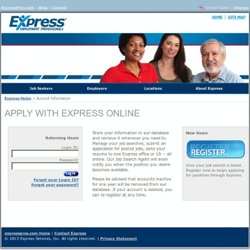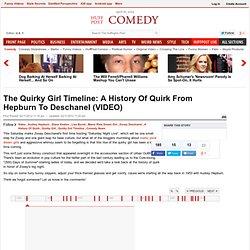 This Saturday marks Zooey Deschanel's first time hosting "Saturday Night Live", which will be one small step for Zooey and one giant leap for twee culture, but what all of the bloggers mumbling about manic pixie dream girls and aggressive whimsy seem to be forgetting is that this rise of the quirky girl has been a long time coming. This isn't just some flimsy construct that appeared overnight in the accessories section of Urban Outfitters. There's been an evolution in pop culture for the better part of the last century leading us to the Cure-loving "(500) Days of Summer"-starring ladies of today, and we decided we'd take a look back at the history of quirk in honor of Zooey's big night. So slip on some furry bunny slippers, adjust your thick-framed glasses and get comfy, cause we're starting all the way back in 1953 with Audrey Hepburn.
The Quirky Girl Timeline: A History Of Quirk From Hepburn To Deschanel (VIDEO)
Tumblr
Charlotte Free and Jimi #6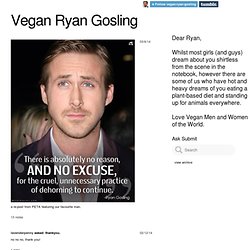 saddestvegan asked: is he really vegan? In my dreams! Sadly no he is not. To all the non-vegans out there, if Ryan can write a letter everyday for a year, you can give up meat/dairy/eggs/animal bi-products for a few days a week. Every bit counts
Vegan Ryan Gosling
[英語] My Yearly (How to Get To Japan-esque) Speech
mikaeraです
こんにちは! HELLO カナダ到着! I arrived in Canada.
Porcelain
Martine Johanna
Jin
Lolita Bandita
Kathleen Hanna
Milagros March 27th, 2013 Milagros is a band made of young girls from a music class in Madrid . They make haunting, lovely songs. Thanks to their teacher Ana for sending me this!
Kathleen's blog
ϡZoeThinksOutLoud!☮
our hit parade
Our Coveted Closet | JustFabulous
Niotillfem
Här kommer den första delen av det finaste som hänt er hittills i år . Så mycket fint var det <3 Ni alltså. ❤ Jag har flyttat ihop med mina bästa vänner. Varje gång jag kommer hem och ser den tända lampan i fönstret på våning två, och mina tre finaste vänner som sitter och äter middag runt bordet får jag fjärilar i magen och tänker att det här är den bästa idén vi någonsin haft.
Stacey Dash |