Mindstuff
littleguyintheeye.files.wordpress.com/2010/01/alchemy-3.jpg?w=700
Die Yr-Rune Runen (geheime Schriftzeichen) wurden als Inschriften, Symbole und Zauberzeichen verwendet. Unter den germanischen Runen, welche bis auf den höchsten Schamanen-Gott und mythischen König Odin zurückgeführt werden, nahm der Lebensbaum eine besondere Stellung ein. Die Yr-Rune (Yr = Eibe, heiliger Baum der Germanen; siehe Abb.) symbolisierte das Weibliche, während die Man-Rune (Arme nach oben) den Mann darstellte. Beide Runen vereint ergaben den Lebensbaum als Sinnbild ewigen Daseins.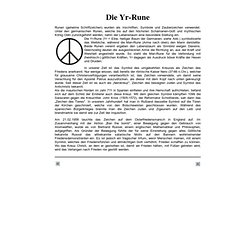 Die Yr-Rune
Alchemy in Theory and Practice
By David Cherubim. Copyright © 1999 e.v. All rights reserved.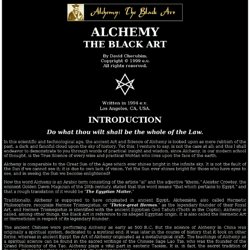 SilentShadow's Schattenreich - Magie - Theorie - Die Geschichte der Magie
The Singularity Summit Videos – A Treasure Trove For Futurist Geeks (video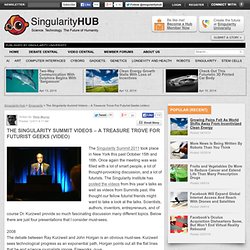 The Singularity Summit 2011 took place in New York this past October 15th and 16th. Once again the meeting was was filled with a lot of smart people, a lot of thought-provoking discussion, and a lot of futurists. The Singularity Institute has posted the videos from this year's talks as well as videos from Summits past. We thought our fellow futurist friends might want to take a look at the talks.
Beyond 2012 - Evolving Perspectives On the Next Age - Full Length Feature
Future Hi: Future Shock Levels
Mind/Spirit or, Philosophy as a Tool for Visual Interpretation
March 31st, 2010 Mind/Spirit or, Philosophy as a Tool for Visual Interpretation By Joel Speasmaker Preface There seem to be two modes of thought currently in the "graphic design" and "graphic design as art" worlds.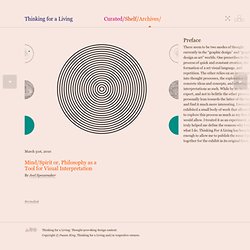 Strain-List | Free Spore Ring Earth
»
About | Church of Virus
Meme Central - Memes, Memetics, and Mind Virus Resource
Lucid Dream Inducing Plants by Krystle Cole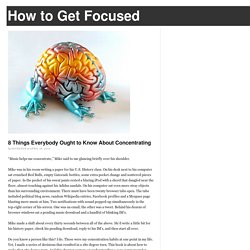 "Music helps me concentrate," Mike said to me glancing briefly over his shoulder.
Erweiterte und ergänzte Fassung Version 1.1 Update Deutsche Version: 13.07.1997 [Inhaltsverzeichnis] [Inhaltsverzeichnis] Großer Dank an dieser Stelle gebührt denen, die uns in dieser Angelegenheit vorausgegangen sind und es uns leicht gemacht haben, dieses Handbuch zu erstellen.
Deutsches Handbuch zur Zucht des Zauberpilzes
‪Underwater Structure Thought To Be Over 14,000 Years Old & Man-made‬‏