Programacion
Google. Untitled Circuit * Downloads (2009-2010 Winter) | CS 193P iPhone Application Development. Title: Lecture #1 - Welcome to CS193P Title: Lecture #2 - Objective-C and Foundation Framework Title: Lecture #3 - Custom Classes, Object Lifecycle, Autorelease & Properties.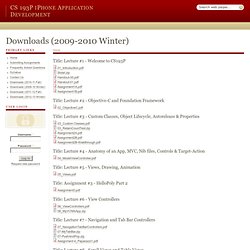 El Baúl de los Inventos. C++ Language Tutorial. Search: Not logged in C++ Language.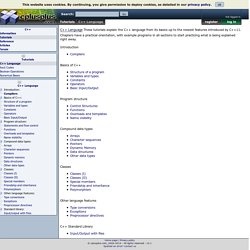 Karel
Visual Basic. Lenguaje C. Algoritmos.
---