For:heather.husseycoker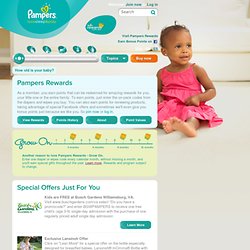 Kids are FREE at Busch Gardens Williamsburg, VA. Visit www.buschgardens.com/va select "Do you have a promocode?" and enter BGWPAMPERS to receive one free child's (age 3-9) single-day admission with the purchase of one regularly priced adult single day admission
Village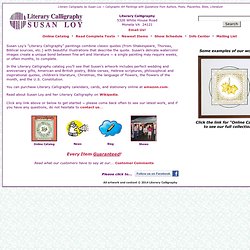 Susan Loy's "Literary Calligraphy" paintings combine classic quotes (from Shakespeare, Thoreau, Biblical sources, etc.) with beautiful illustrations that describe the quote. Susan's delicate watercolor images create a unique bond between fine art and literature ~ a single painting may require weeks, or often months, to complete. In the Literary Calligraphy catalog you'll see that Susan's artwork includes perfect wedding and anniversary gifts, American and British poetry, Bible verses, Hebrew scriptures, philosophical and inspirational quotes, children's literature, Christmas, the language of flowers, the flowers of the month, and the U.S. Constitution. You can purchase Literary Calligraphy calendars, cards, and stationery online at amazon.com. Read about Susan Loy and her Literary Calligraphy on Wikipedia.
Literary Calligraphy by Susan Loy -- Calligraphic Art Paintings with Quotations from Authors, Poets, Playwrites, Bible, Literature
Home | Johnsons Baby
http://enfantterribleshop.com/home.php?cat=292
Romp
Pixel Modern Pieces | ORGANIC IN THE MODERN WORLD FOR YOU AND YOUR CHILDREN
Interieur ontwerp, vormgeving en concepten van Inke Heiland.
Wallpaper tree from Inke
wallpaper menagerie: tree silhouette
Cream Of The Crop Eco Friendly Cribs | Apartment Therapy Ohdeedoh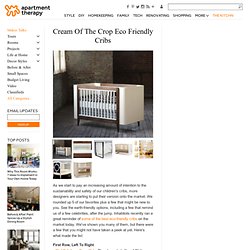 Previous image Next image As we start to pay an increasing amount of intention to the sustainability and safety of our children's cribs, more designers are starting to put their version onto the market.
Timbuk2 Endup Pack at REI